CAD
When working with CAD- (Computer-Aided Design) applications we use Rhinoceros, but we also work with various mesh-based software. If you do not master CAD yourself, we are able to help you with your design. The starting point may be anything from sketches, vector drawings, semi-finished CAD-files or just verbal descriptions. We are able to receive a large number of file formats.
Some examples of formats:
.3dm, .ai, .svg, .dwg, .3ds, .eps, .iges, .fbx, .step, .obj, .stl, .skp, .pdf
Please ask us if you have other formats – usually it is possible to solve.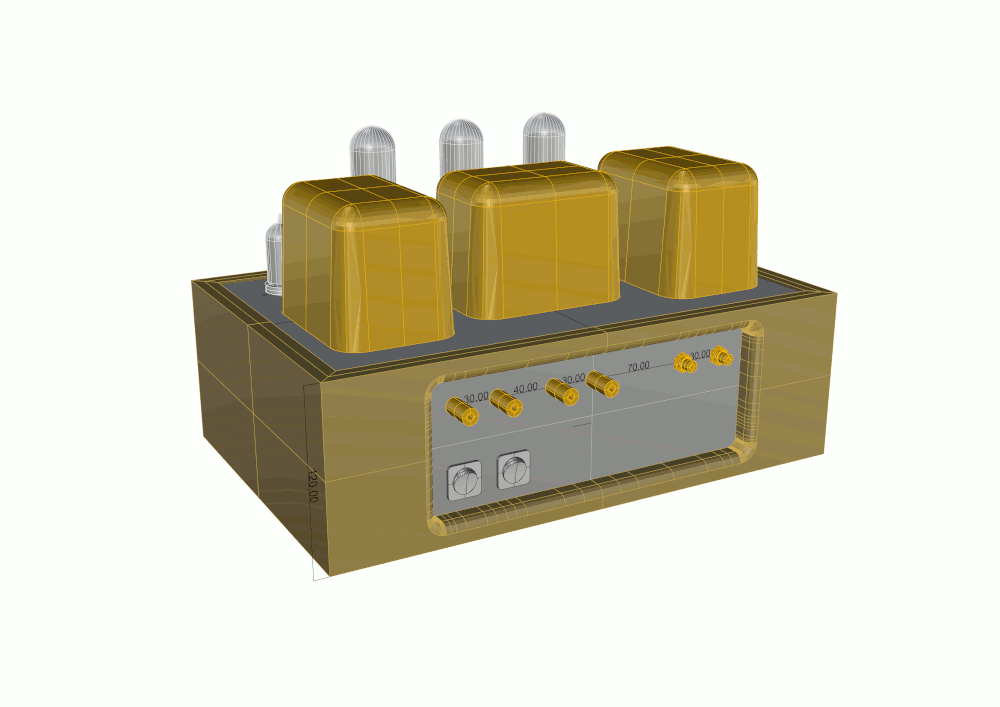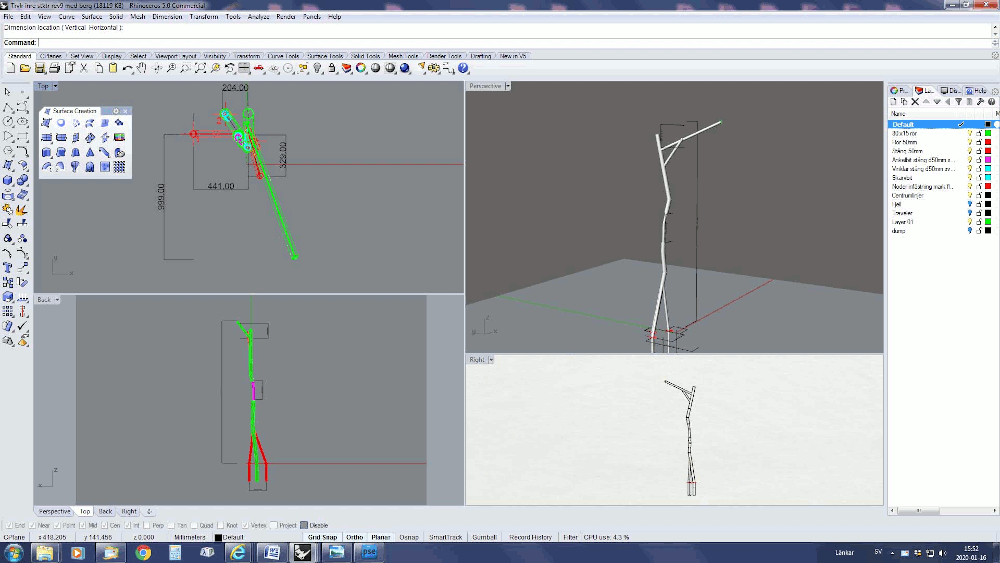 Drawing of support structure in stainless steel for sculpture.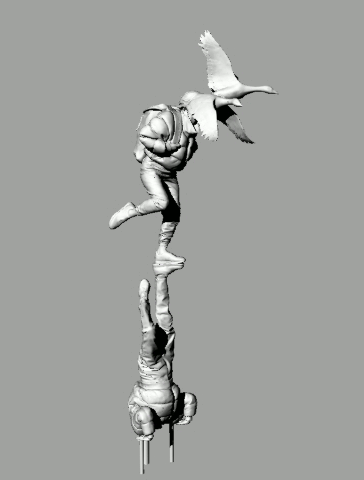 Many CAD drawings we produce are later used for CNC-milling and bronze casting, but also for 3D-printing in different materials.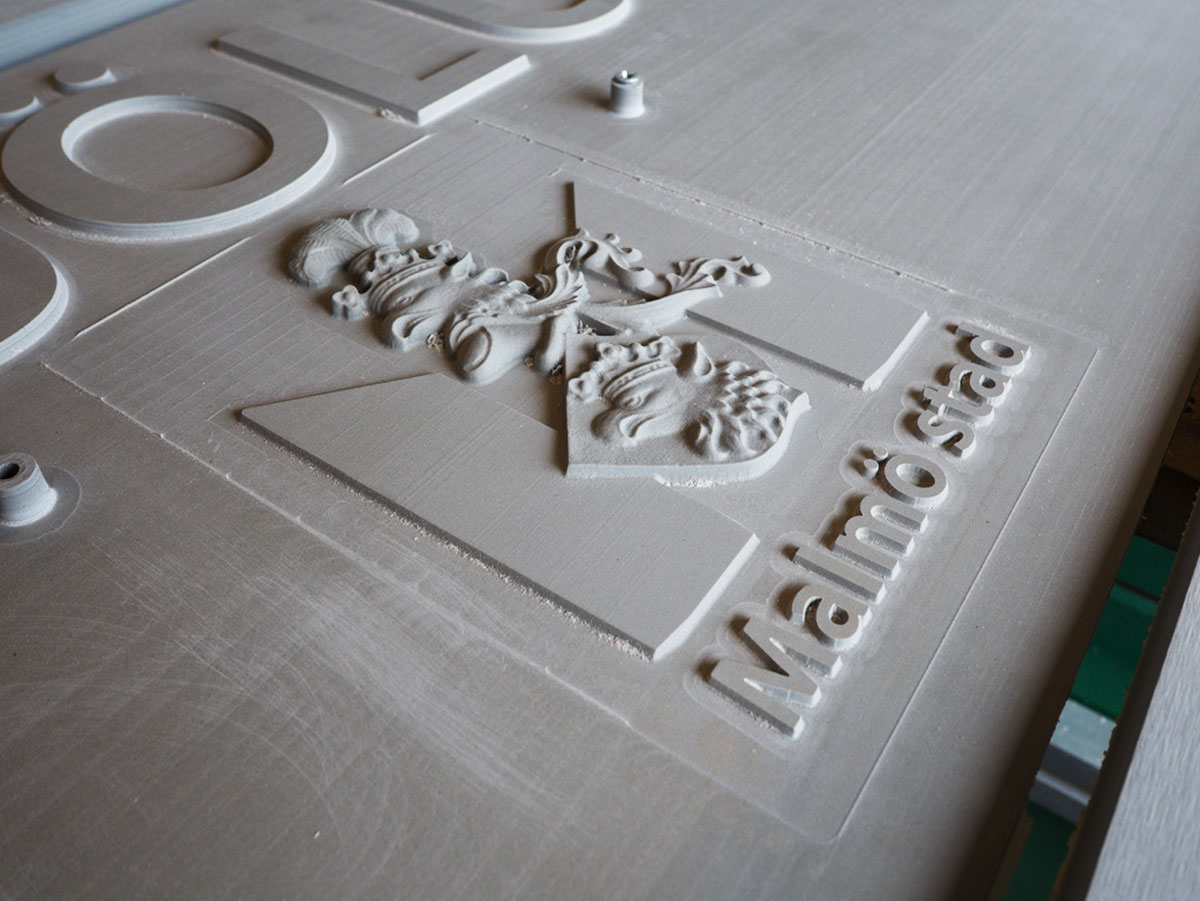 From CAD to CNC and further on to bronze.
The coat of arms is based on the same CAD drawing as the image on the left.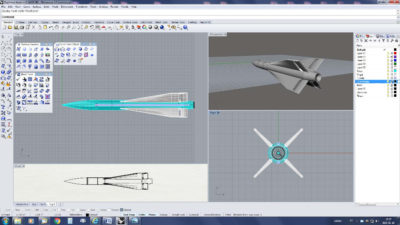 CAD drawing of missile.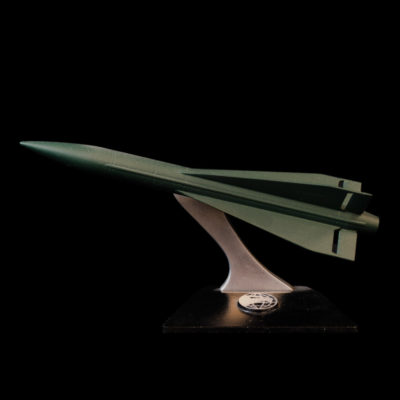 3D-printed missile with cast aluminium stand.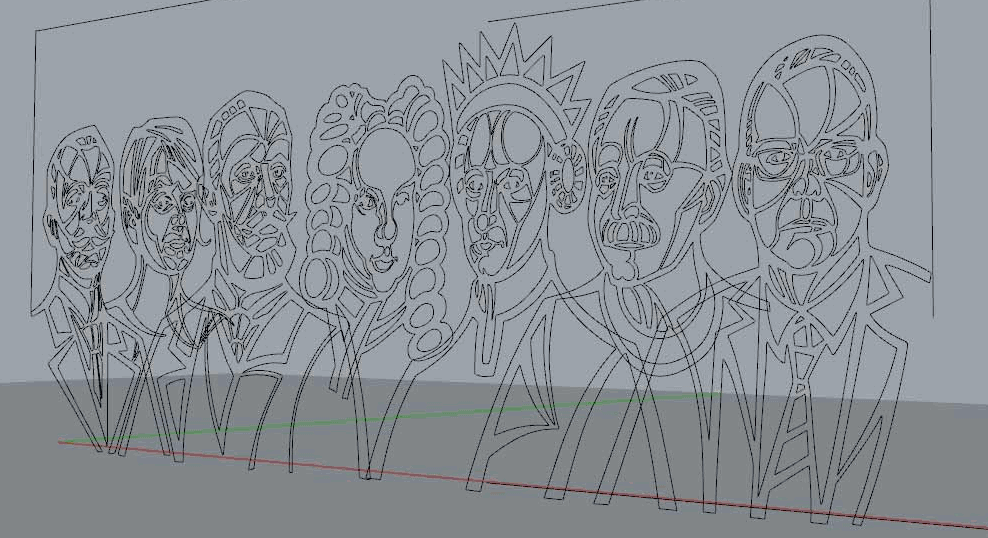 Ventilation grating. Design by Johan Falkman.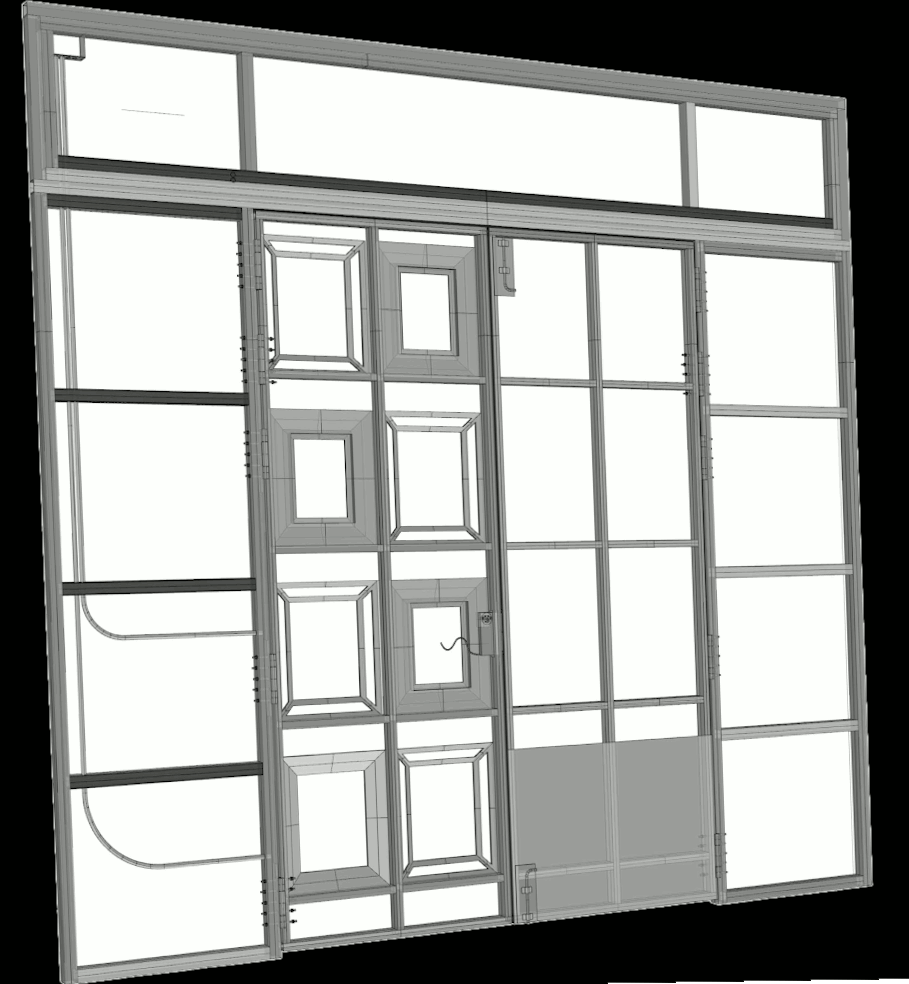 CAD construction of door.