Gallery
Mixed pictures from the business.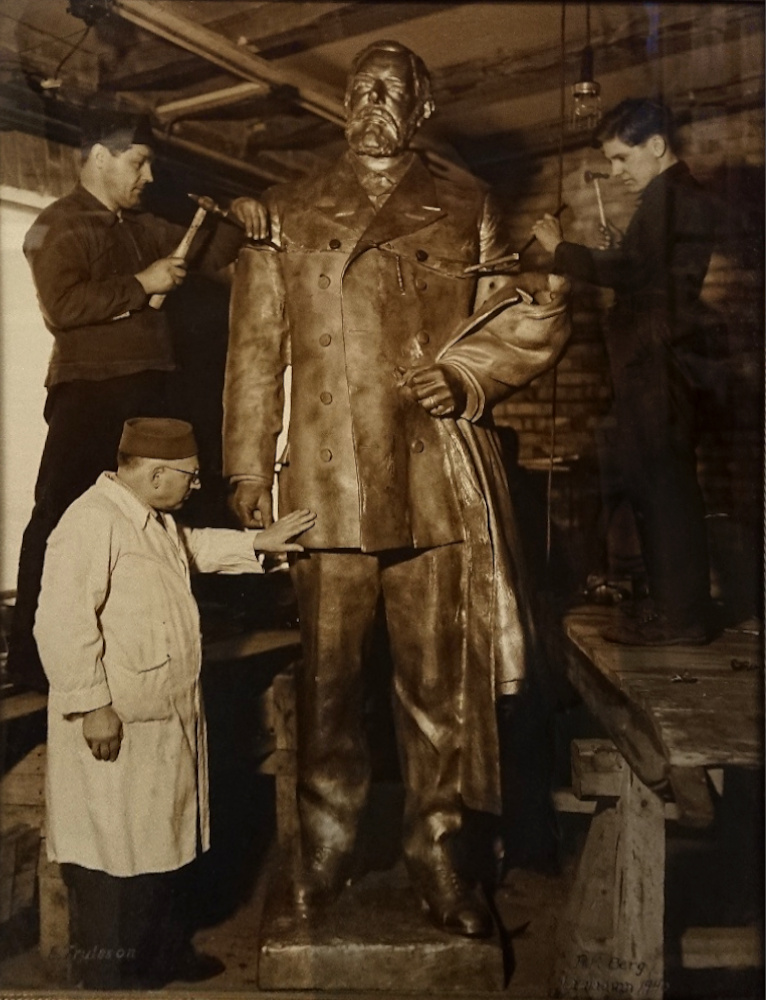 The sculpture "R.F. Berg", mid 20th century. Gunnar Rosengren with employees.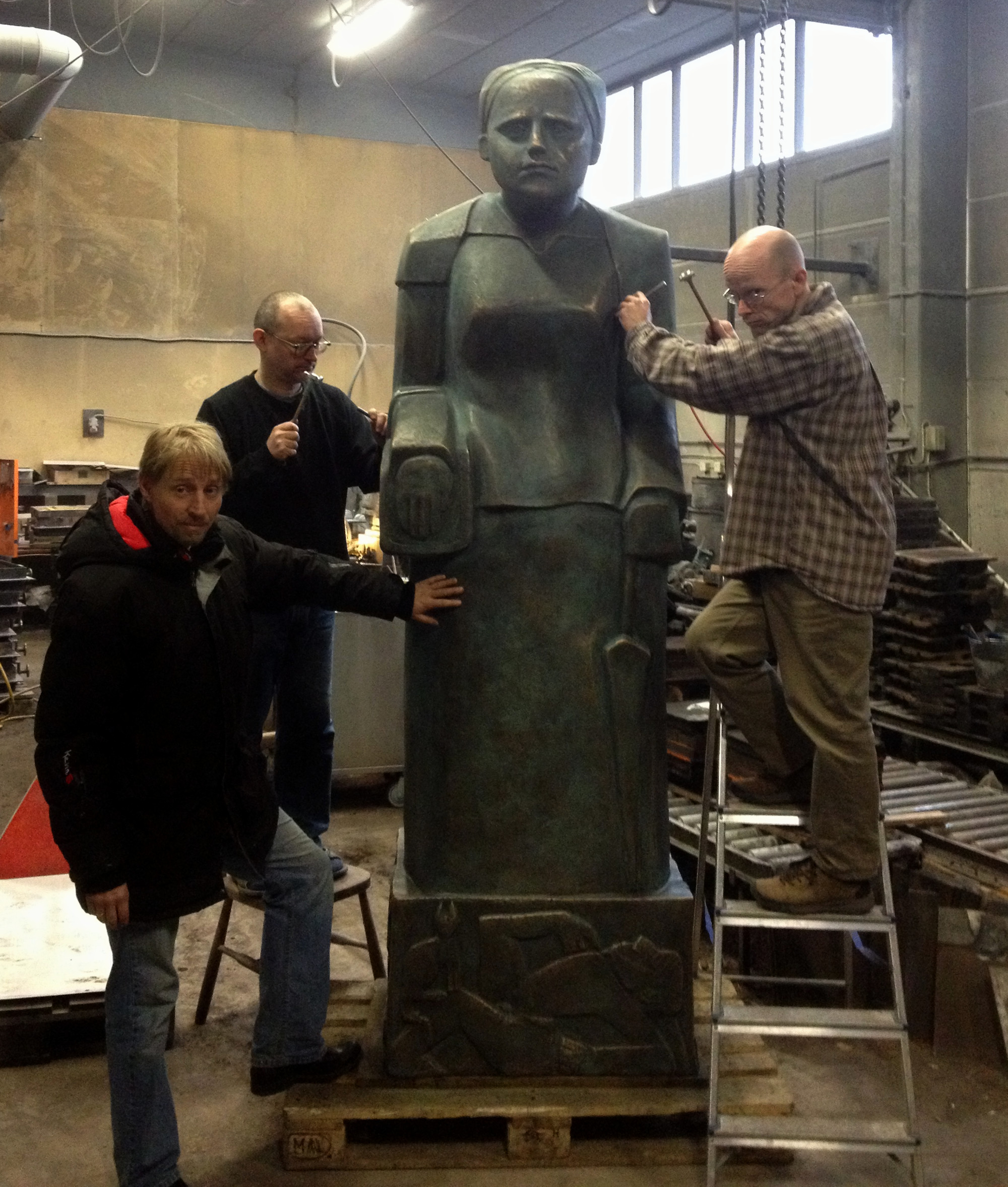 The sculpture "Kisamor", early 21st century. Sören Rosengren with employees.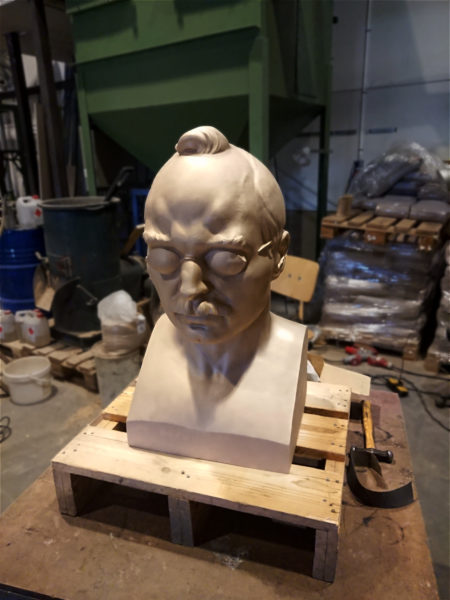 Blasted bronze bust depicting Gustav Dalén.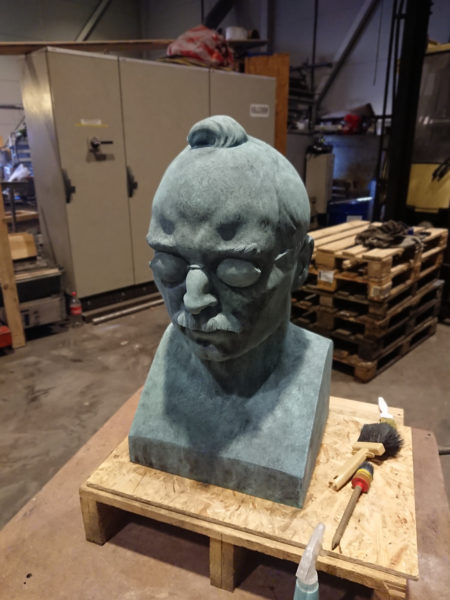 Patinated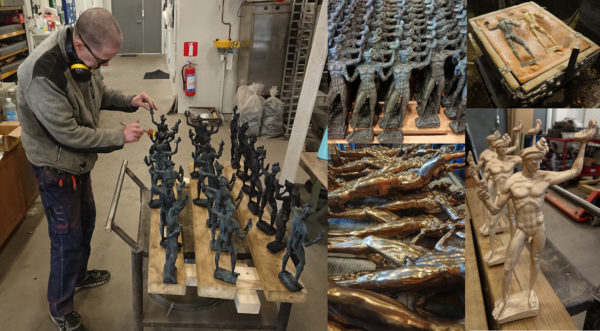 Mass production of Poseidon, a Gothenburg Prize. Peter puts a finishing hand on and waxes the patinated sculptures.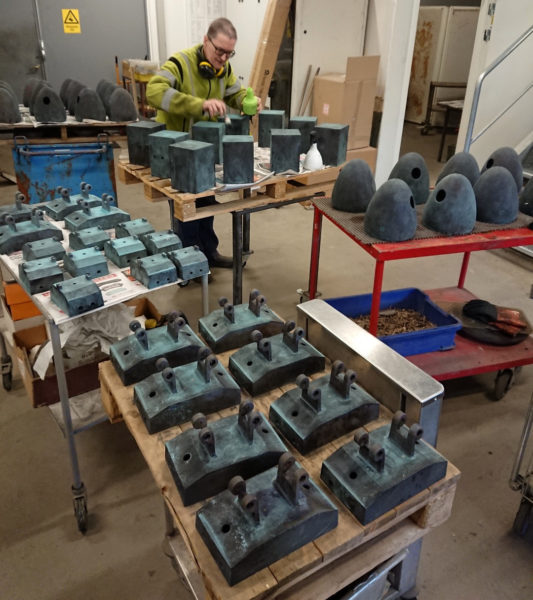 Lamp sockets for Helsingborg.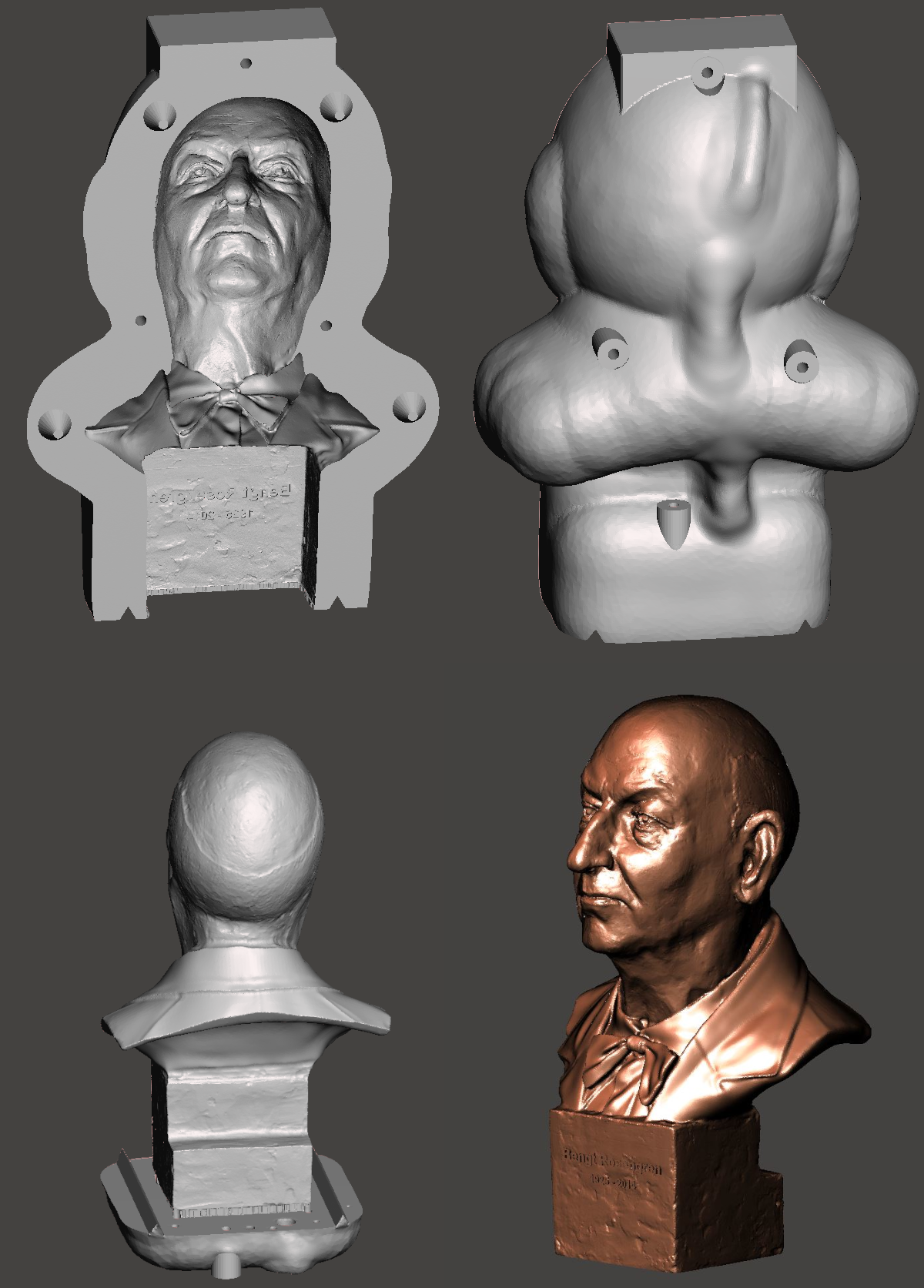 Digital master for the mould and 3D-scanning of the bust of Bengt Rosengren.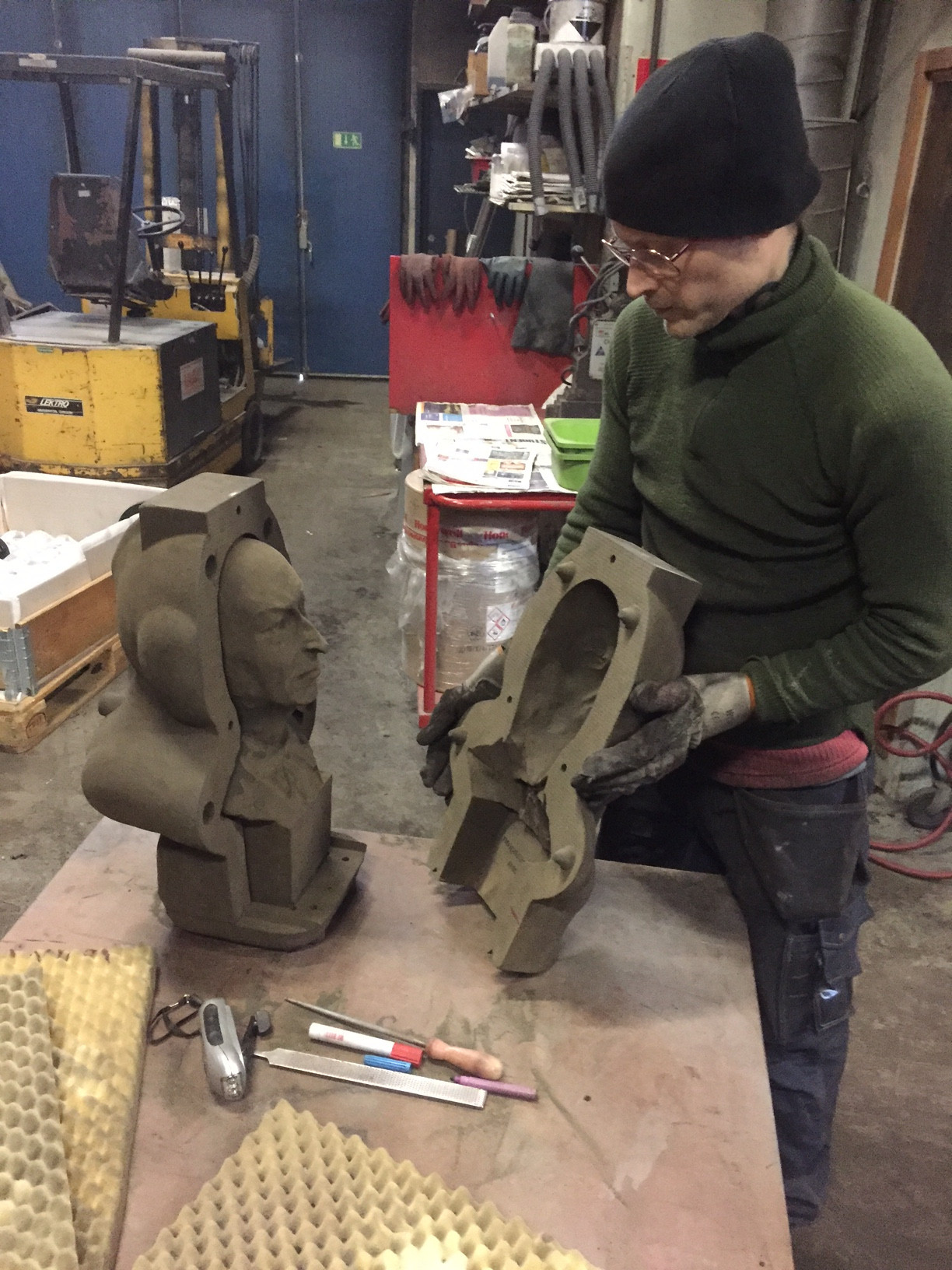 Jocke is assembling the 3D-printed sand mould.
Kevin and Jocke is casting the bust.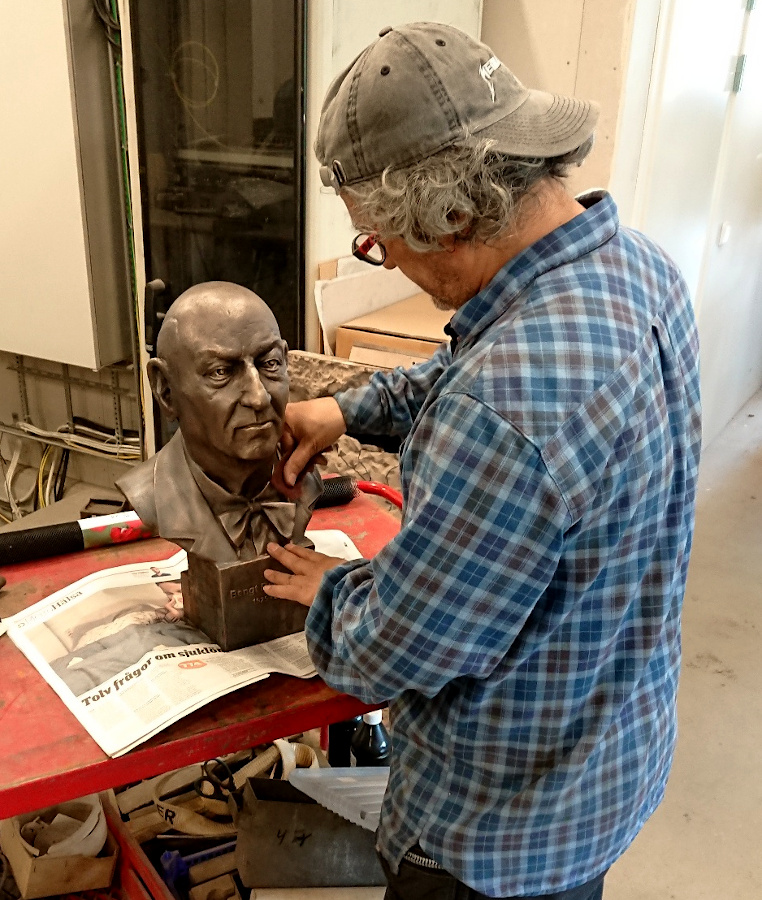 Schwan is putting a finishing hand on the bust.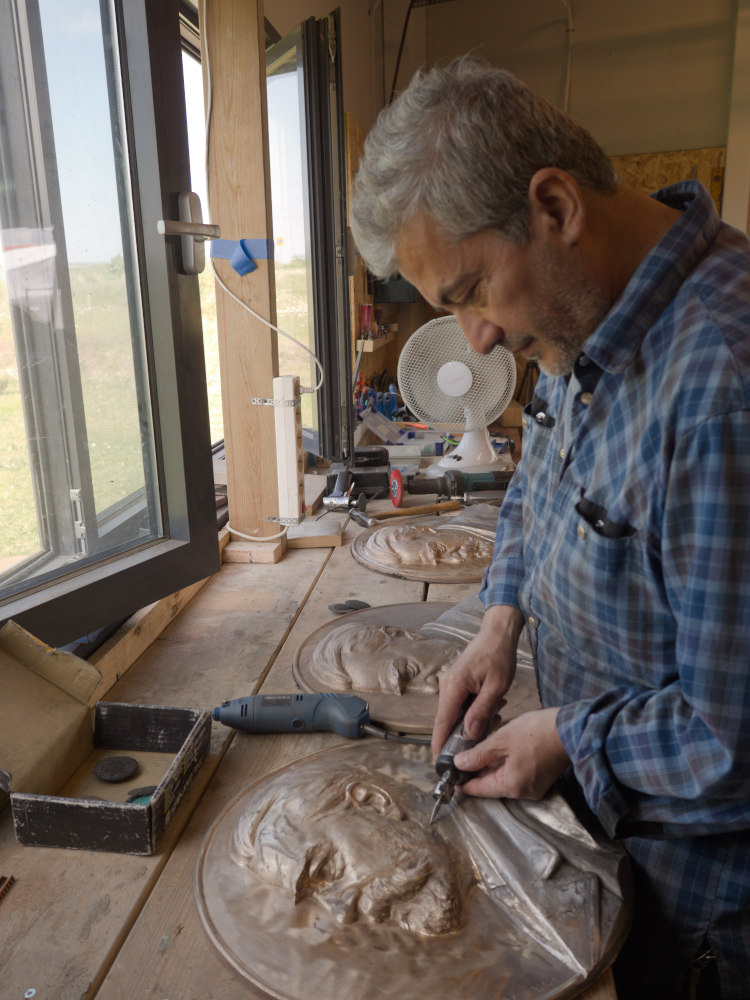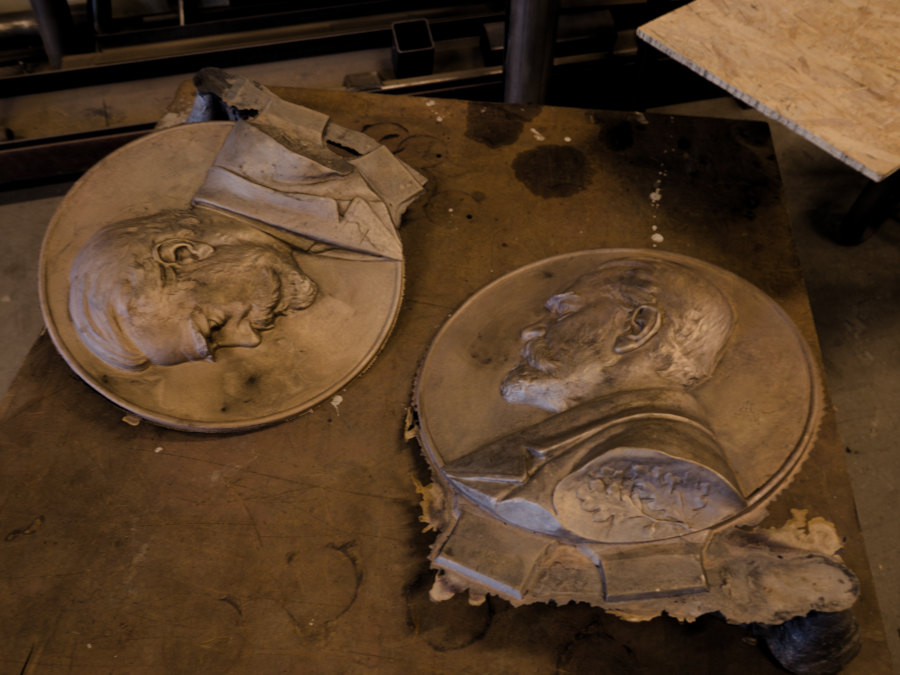 An order of 6 reliefs depicting Robert Nobel.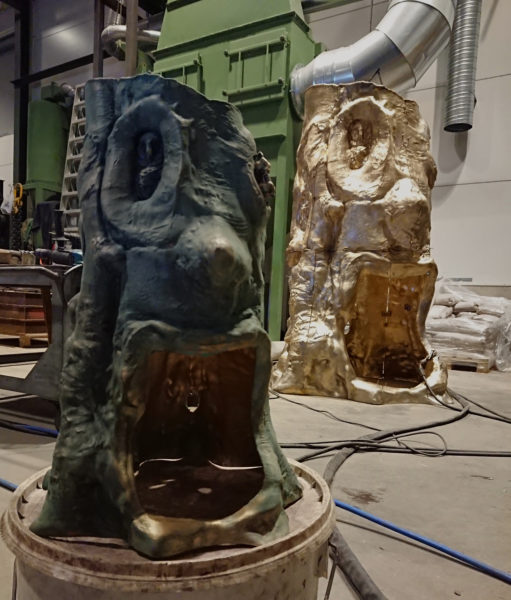 Model and full scale.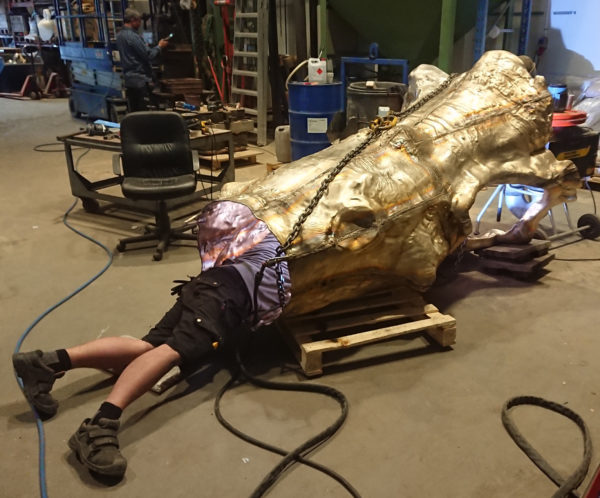 Radek is welding the inside.
Trumslagaren work in progress
About the production of Tori Wråne's sculpture Traveler.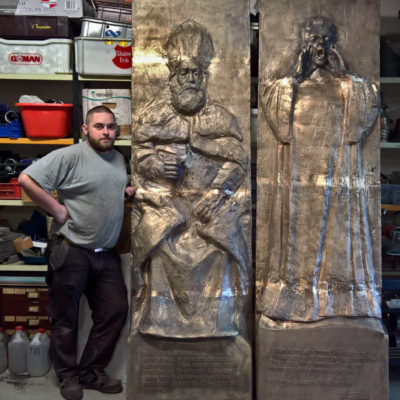 Radek and parts of Johan Falkman's door.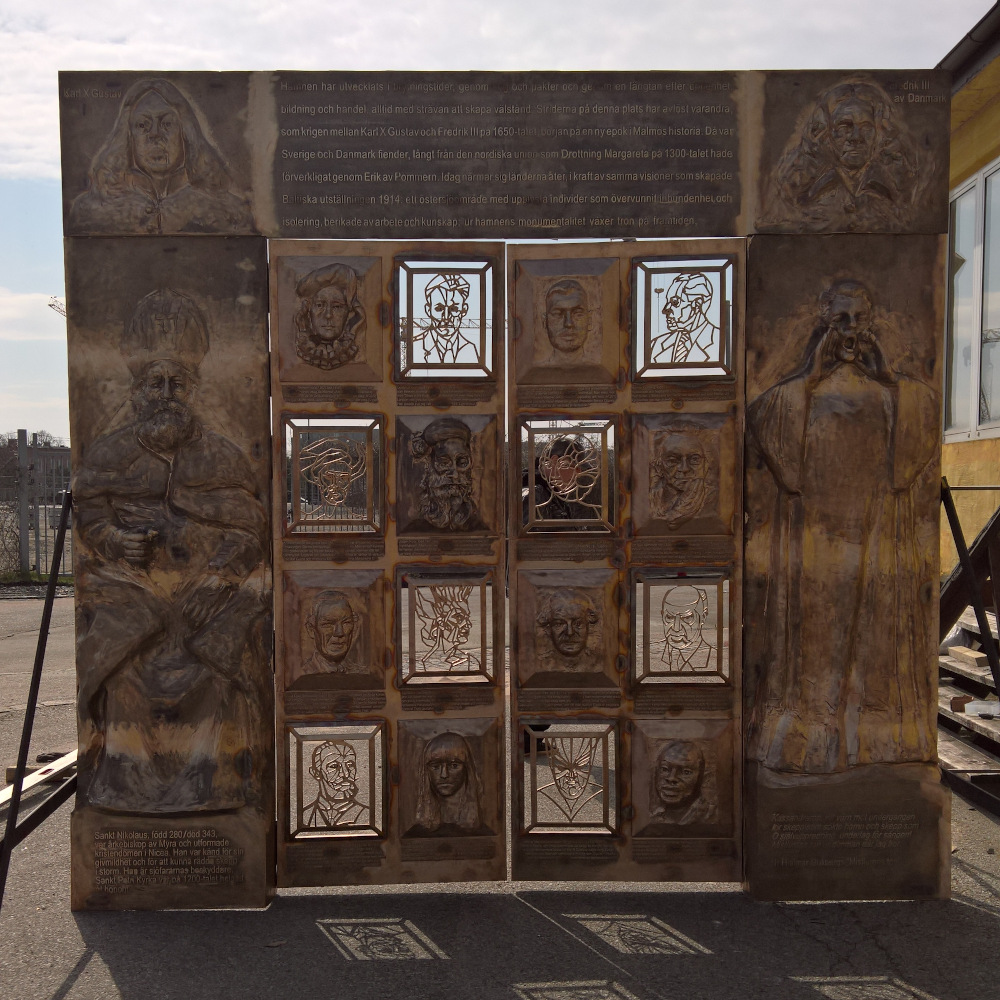 Trying a temporary assembly of the door.
Åhus bronze 3D-map. How it was made.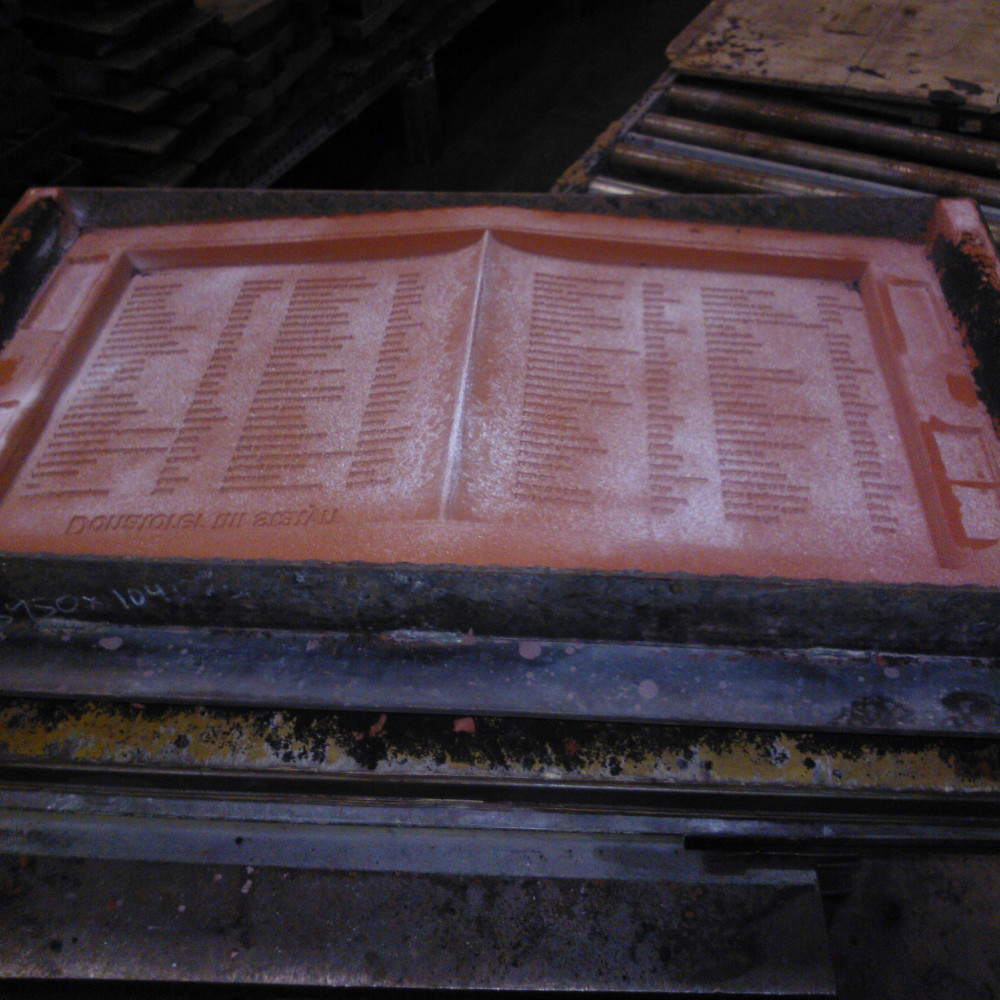 One half of the sand mold.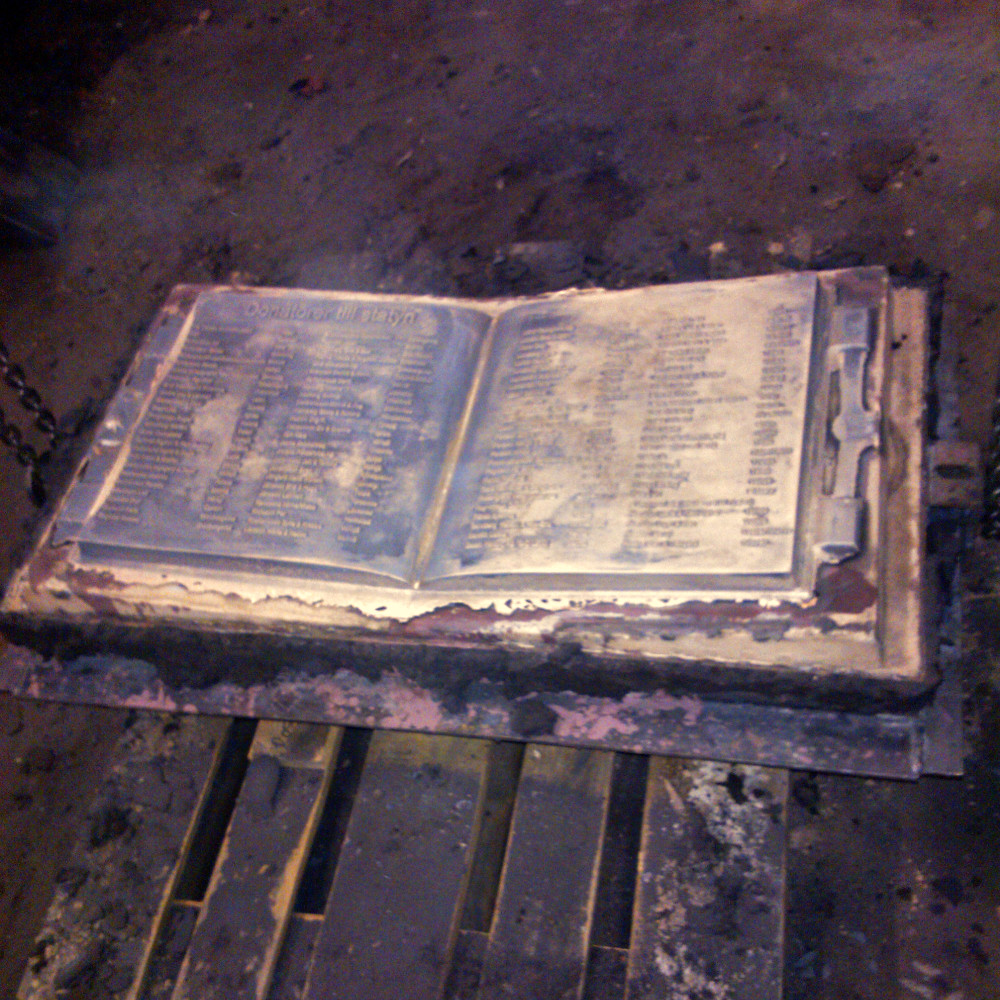 Right out of the mould! Now, chasing and patinating remain.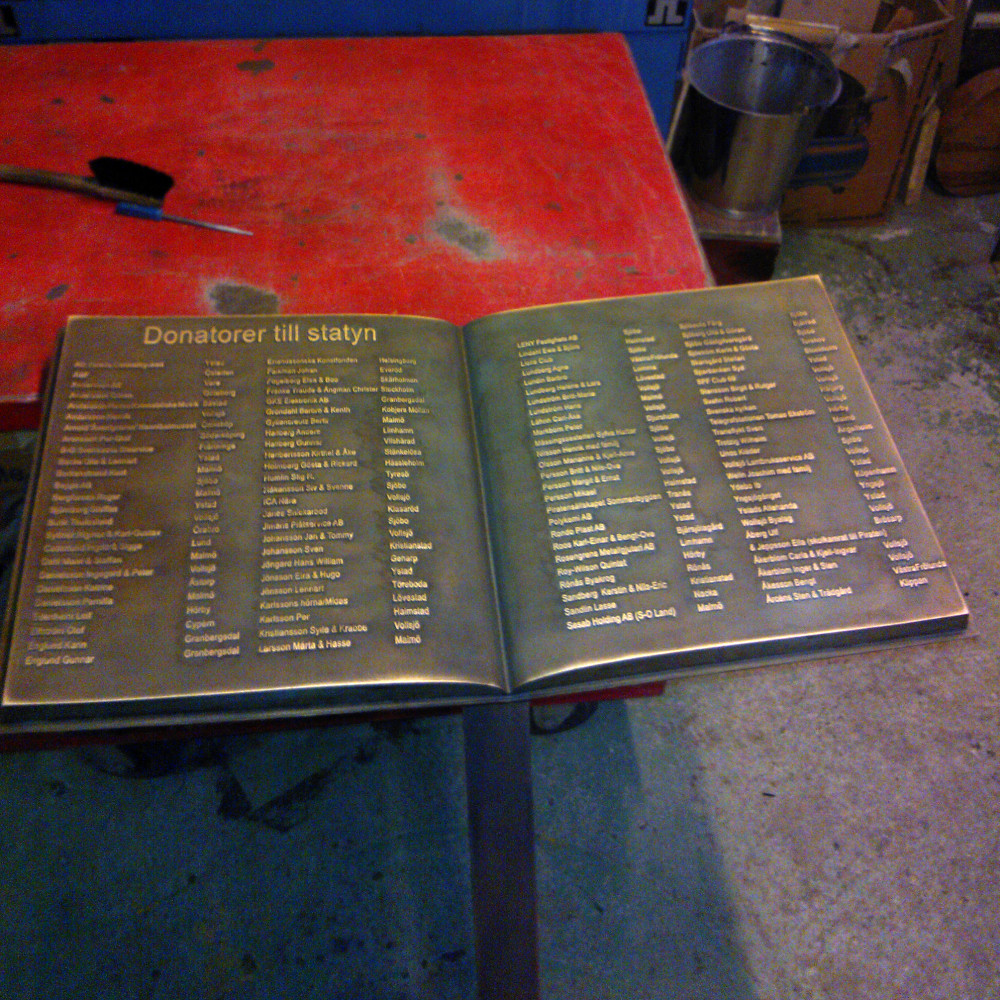 Ready for delivery.
Sand mould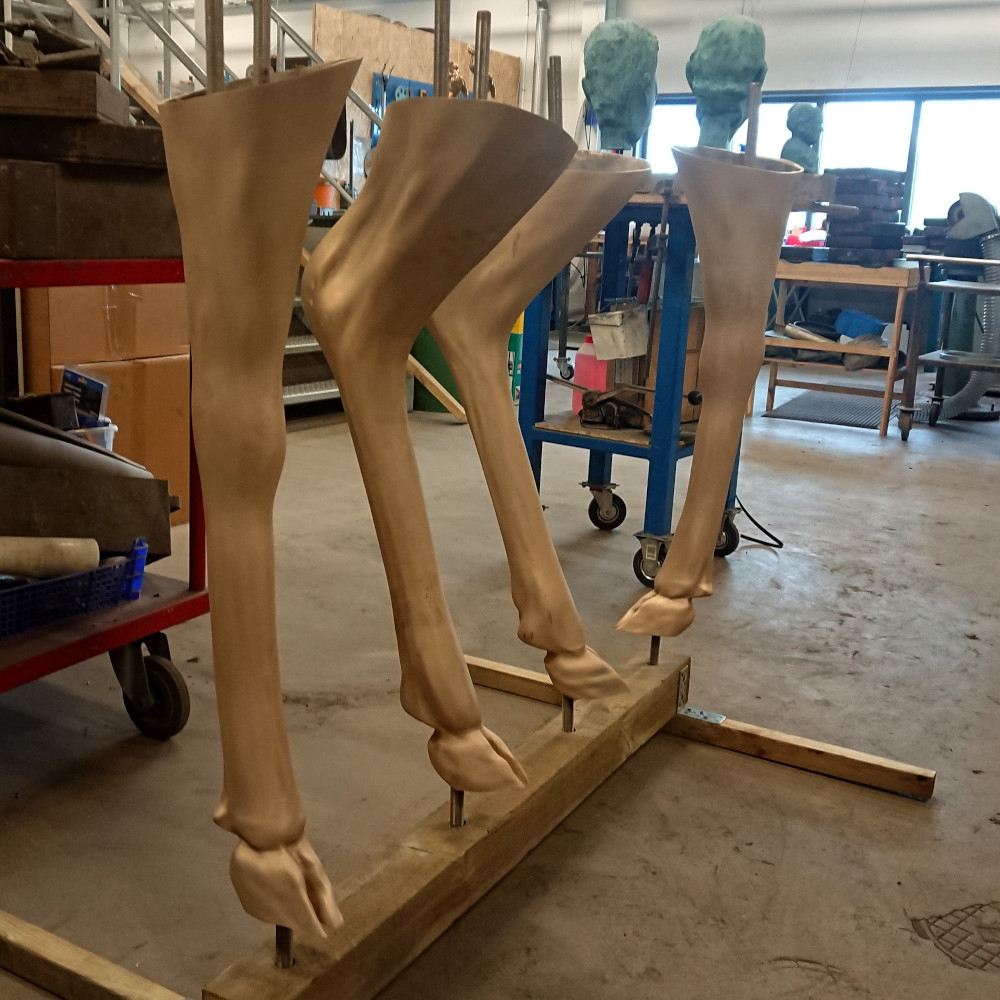 Blasted moose legs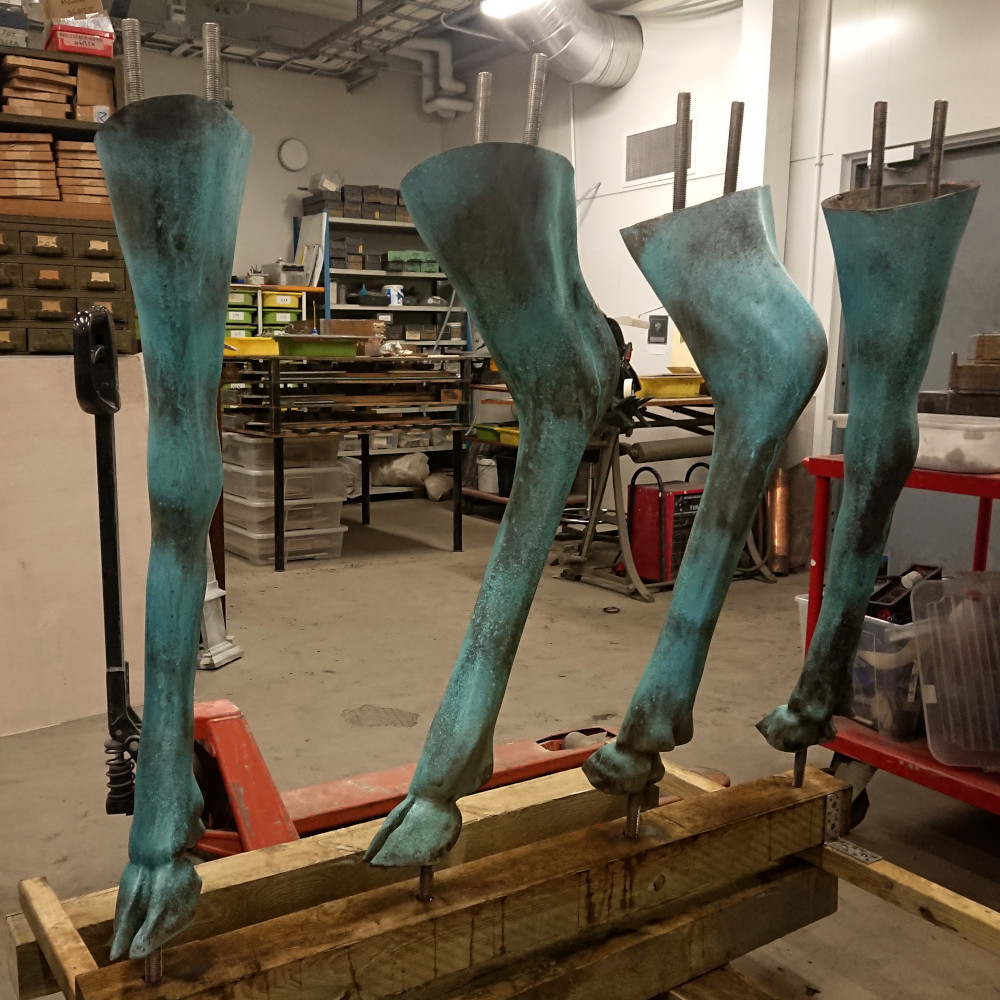 Patinated moose legs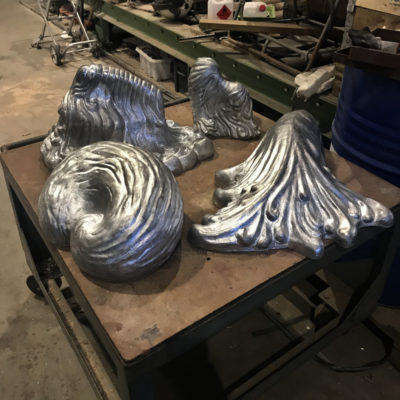 Aluminum castings, public art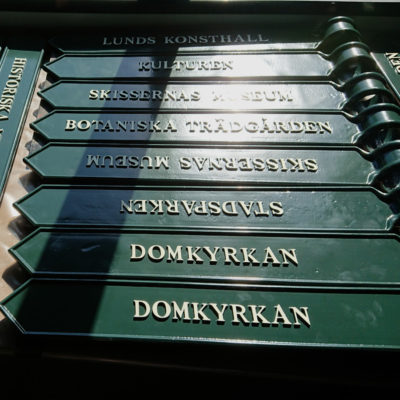 Painted aluminum signs
Jocke is lifting the crucible out of the oven.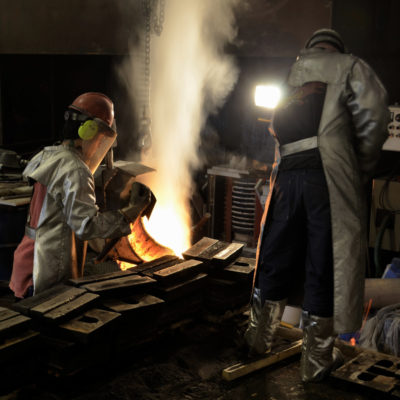 Jocke and Jonas are pouring the molten bronze into the mould.
The bronze melt is poured into the mould.
Cooling…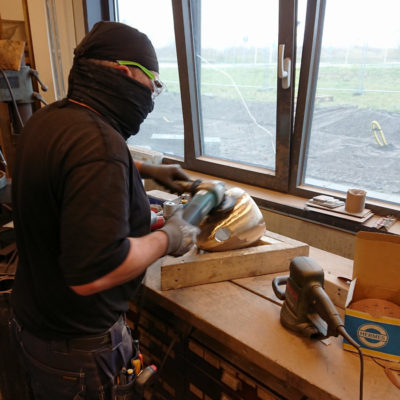 Mirek grinds a bronze lamp-shade.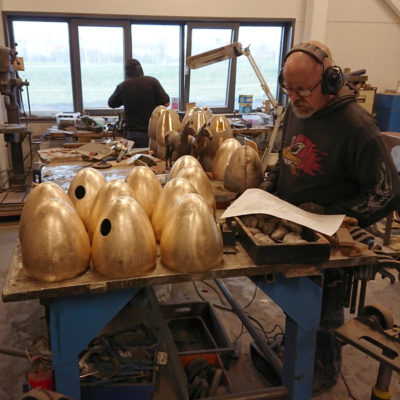 Jonas goes through the order.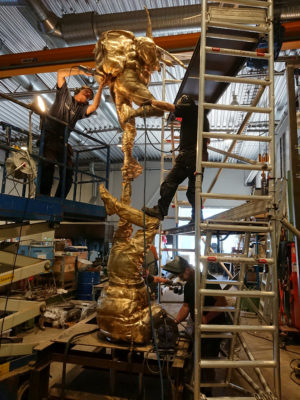 Chasing of the sculpture "Traveler".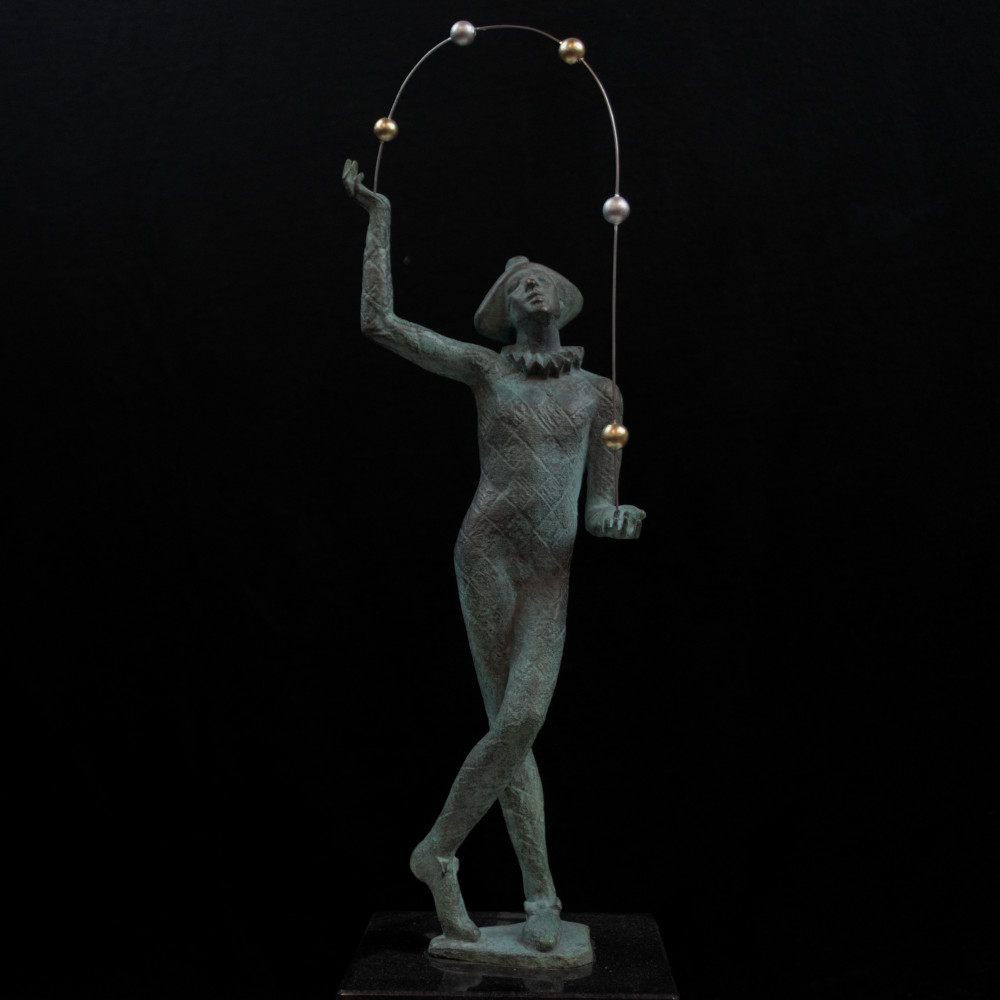 Miniature of "Gycklaren".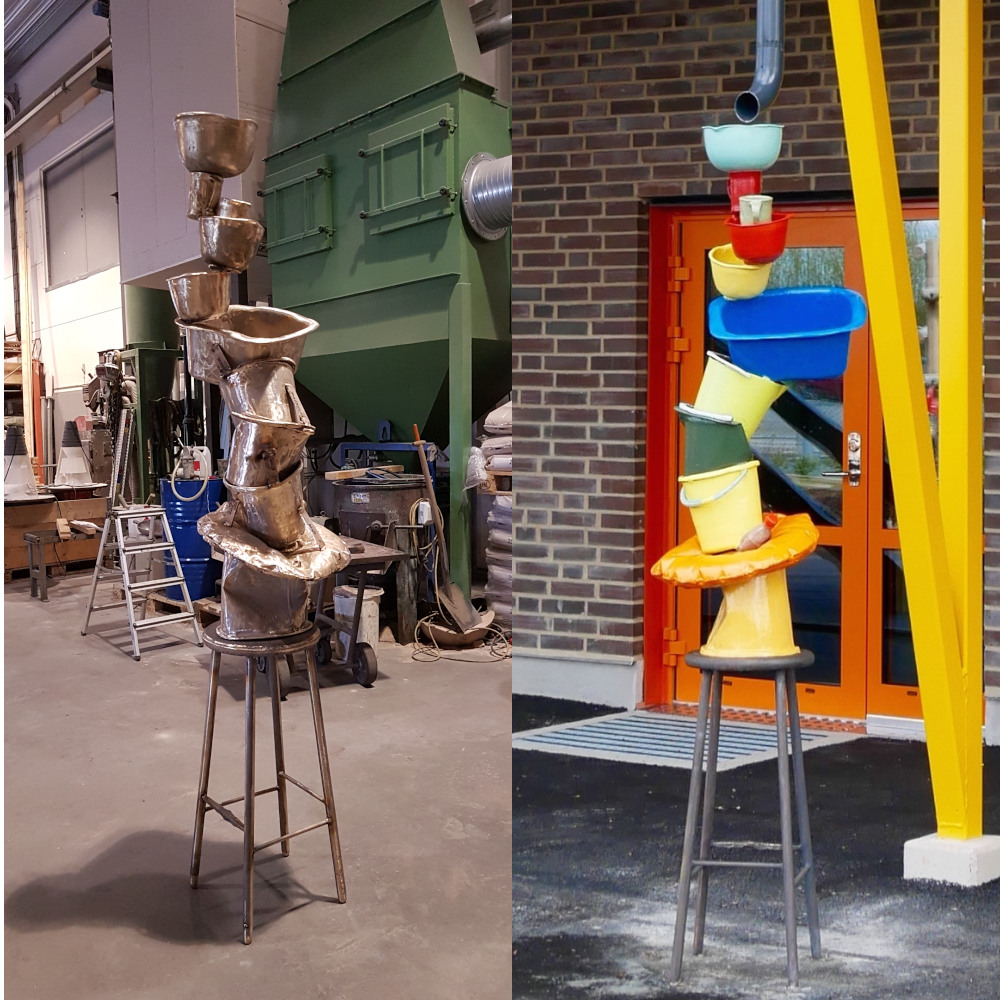 Something under and somewhere else.
Mikael Åberg, 2020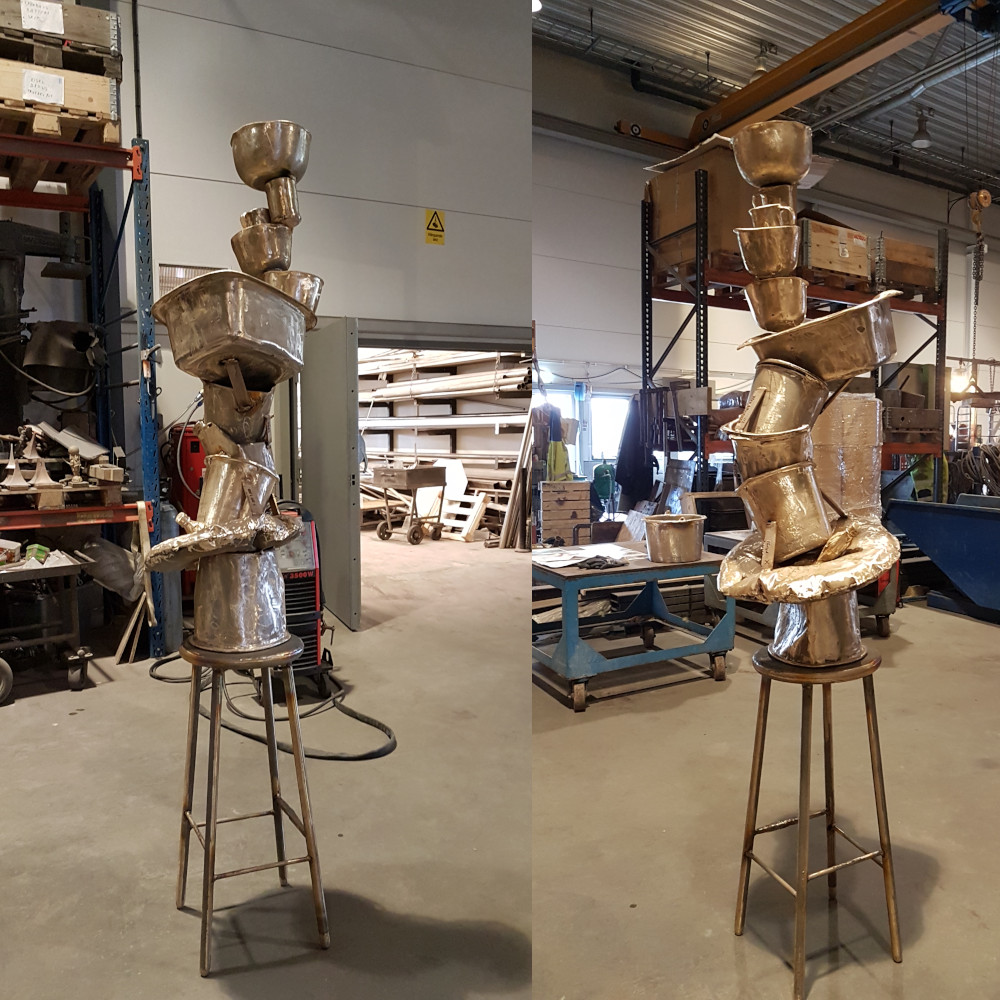 The Drummer
A film about the production of Yngve Lundell's "Elephant with drummer".