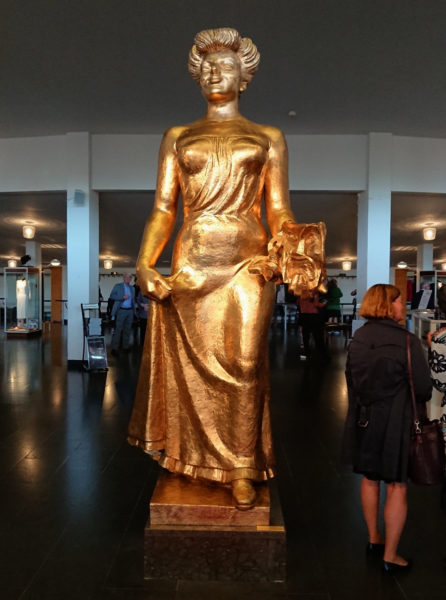 Thalia
Malmö Opera.
Bror Marklund's sculpture was finished in 1944. Originally a plaster cast, it was not until 1974 when the sculpture was finally cast in bronze by Rosengrens'.
The Drummer's way to final bronze sculpture
The Drummer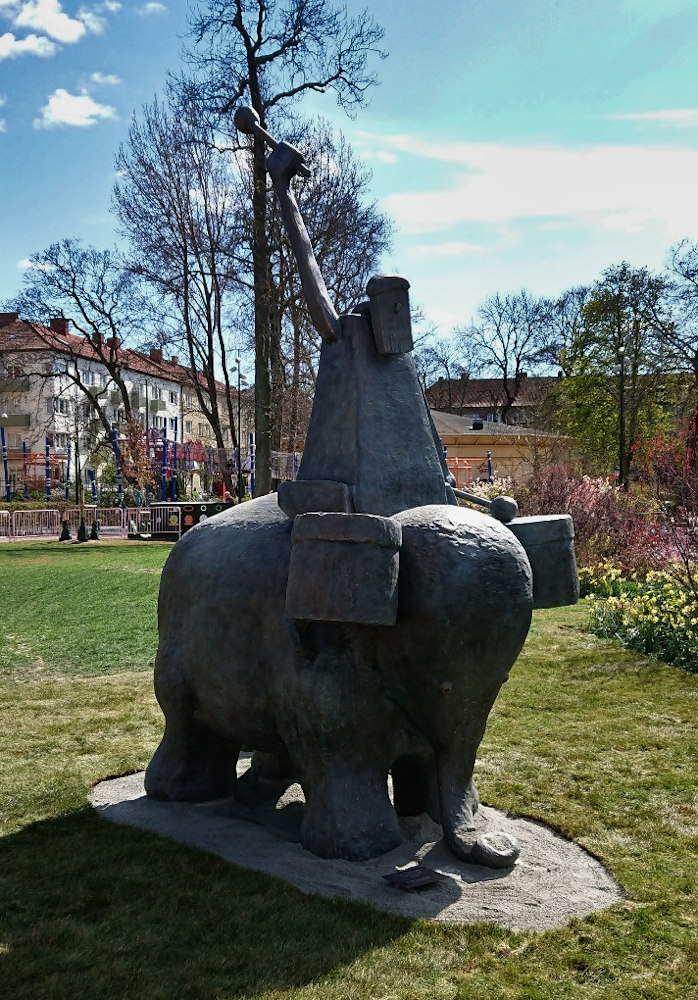 Something under and somewhere else.
Mikael Åberg, 2020
Örsundsbro preschool Enköping Municipality.
The design consists of three sculptures, the pile of various buckets and vessels, which are linked to the stormwater management, as well as a dog under a raincoat, and someone under a bucket. All cast in bronze.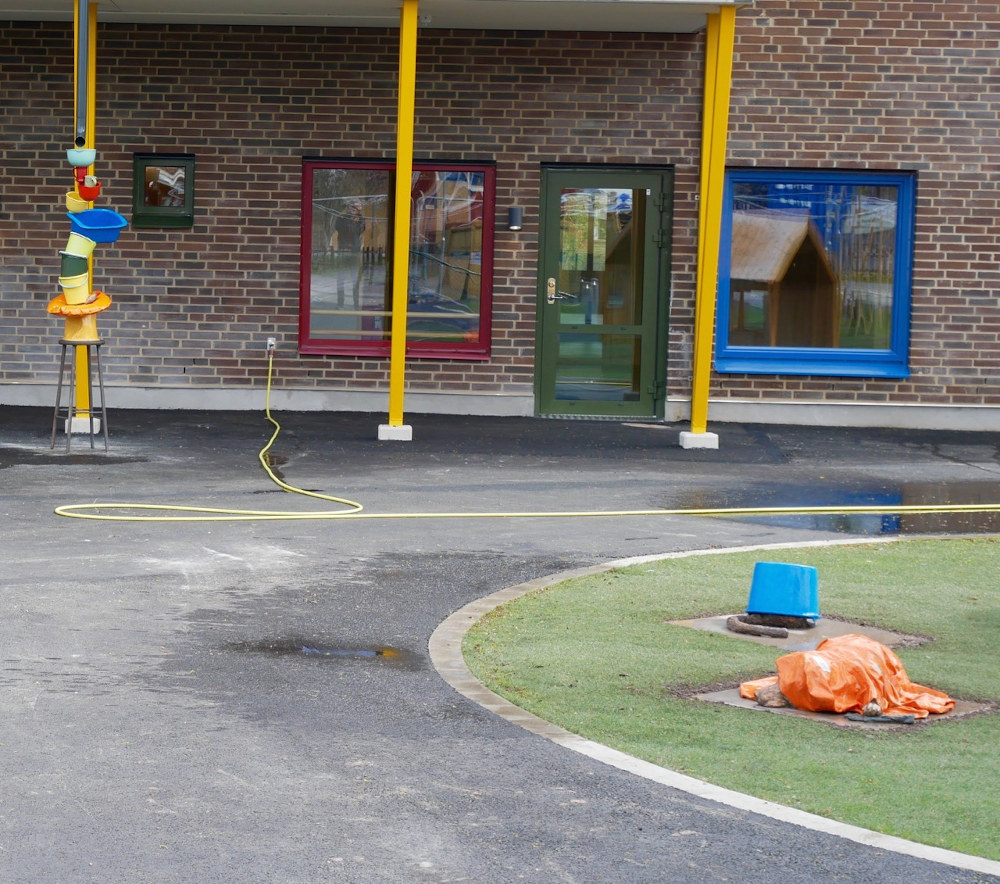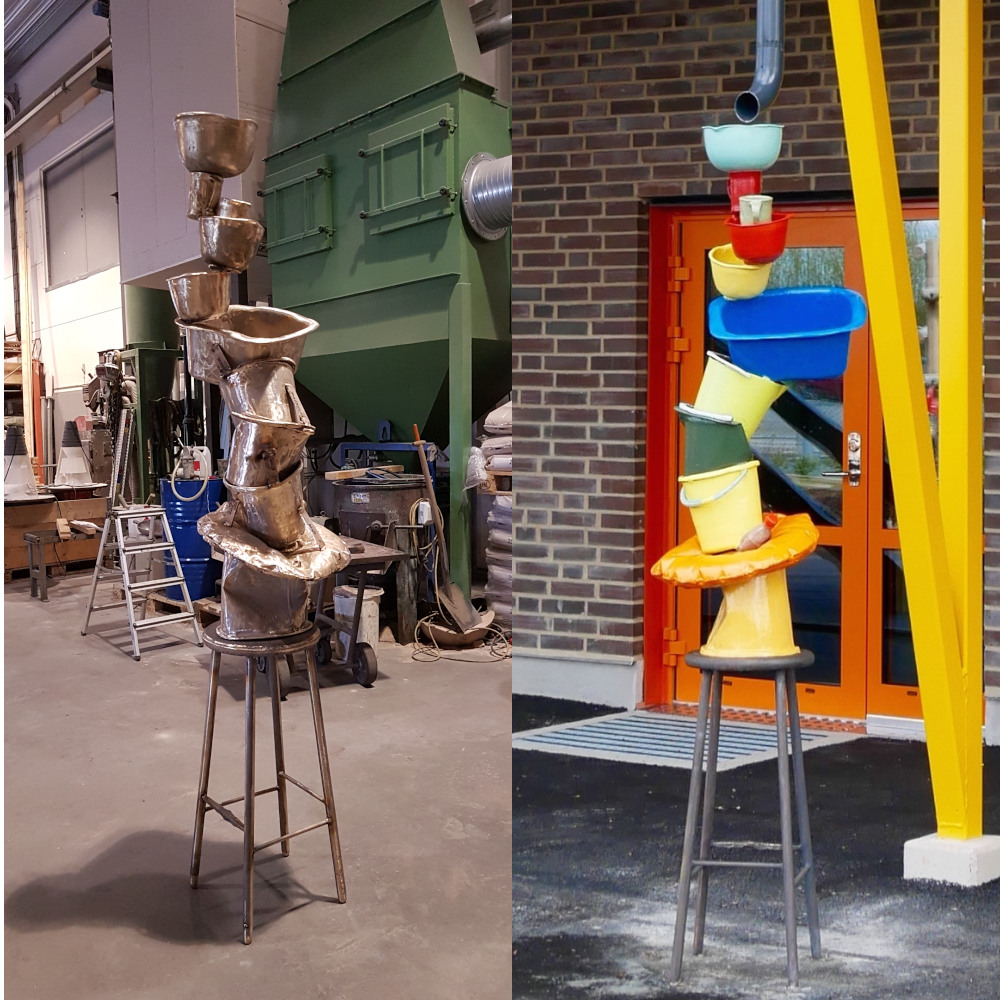 Traveler
Sculpture for Ekebergparken,
Oslo, Norway 2018
By Tori Wrånes
The sculpture is made of patinated bronze and is about 4,5m high.
3D-printed, molded, cast, welded up, chased and patinated at Rosengrens' Art Foundry.
The bronze sculpture Traveler shows two sport-dressed human figures. The lower figure has stuck its head into the rock watching the underground. Meanwhile, the second figure balances on the first one's upward-facing sole. The figures' bodies extend towards the sky with a backpack on the shoulders. Two birds replace the top figure's face, wings spread out as if they were gaining momentum. With one head inside the mountain and the other head about to take off, we all wonder where this journey is heading.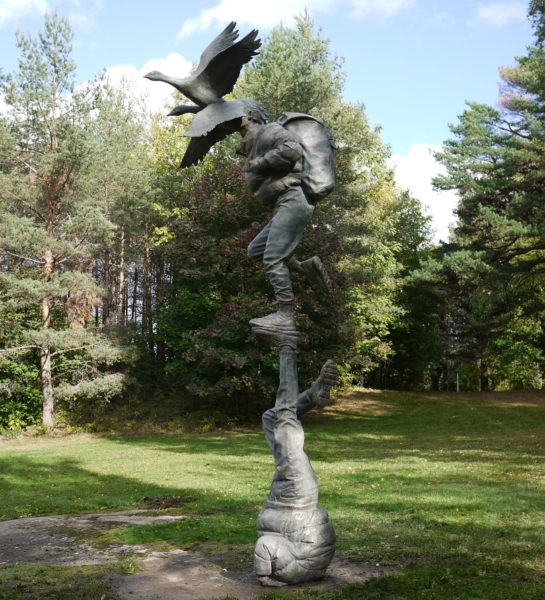 By David Krantz 2018
The sculpture is about 220cm high patinated bronze.
Stubben
The sculpture stands at Körsbärets Pre-school in Lund. The model was completely digitally created, partly from scanned trees which were assembled into a 3D collage where the goal was to create an imaginative stump. The stump was then printed on different 3D printers. The stump is inhabited by some ten creatures from the insect, animal and fungal kingdom. They are also represented in stories on 5 bronze plaques. The stories should evoke curiosity about words and letters among pre-school children. With frottage, the story can be transferred to A4 sheets. On the inside of the stump the alphabet is spread out in order to inspire the children to create their own words. Cast at Rosengrens' Art Foundry. More about the sculpture here: Stubben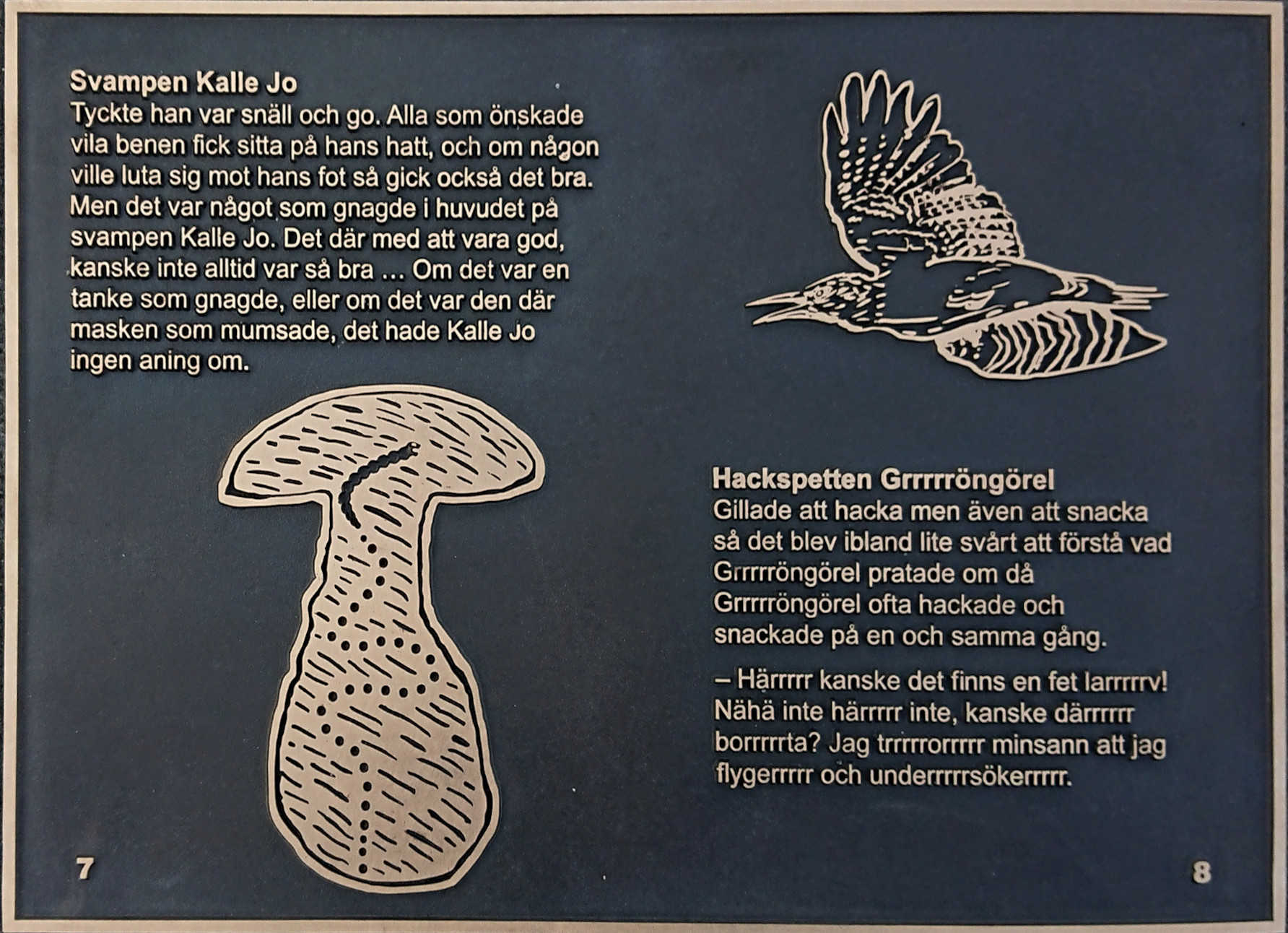 "Port" part of a sculpture group, 2017
By Johan Falkman
For Vita Örn AB
CAD, CNC, molded, cast, assembled, chased and patinated at Rosengrens' Art Foundry.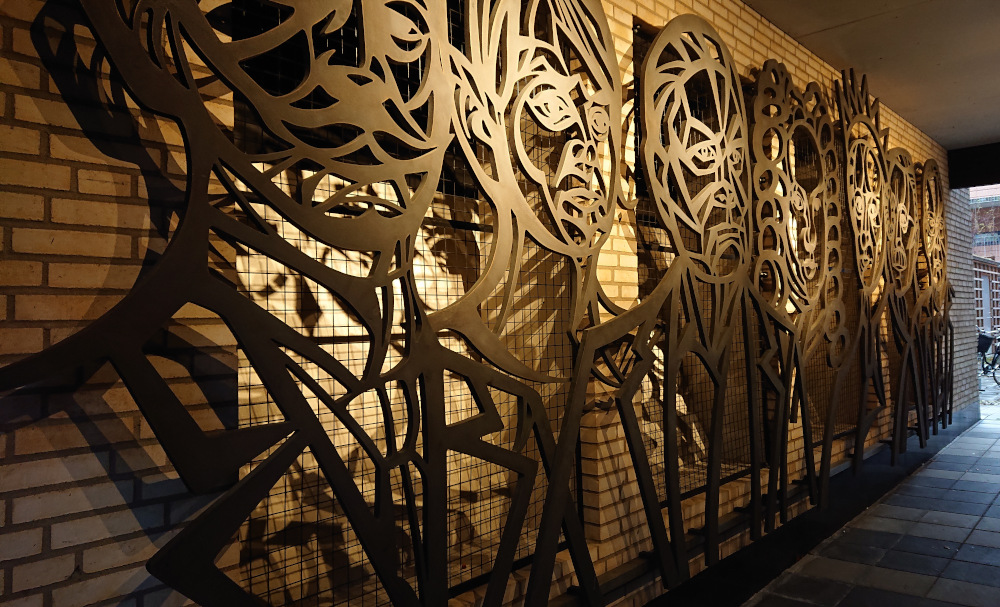 Entrance inside the gate

Carl Milles
God the Father in the sky
The sculpture under restoration.
Today the sculpture stands in the Old Cemetery in central Malmö.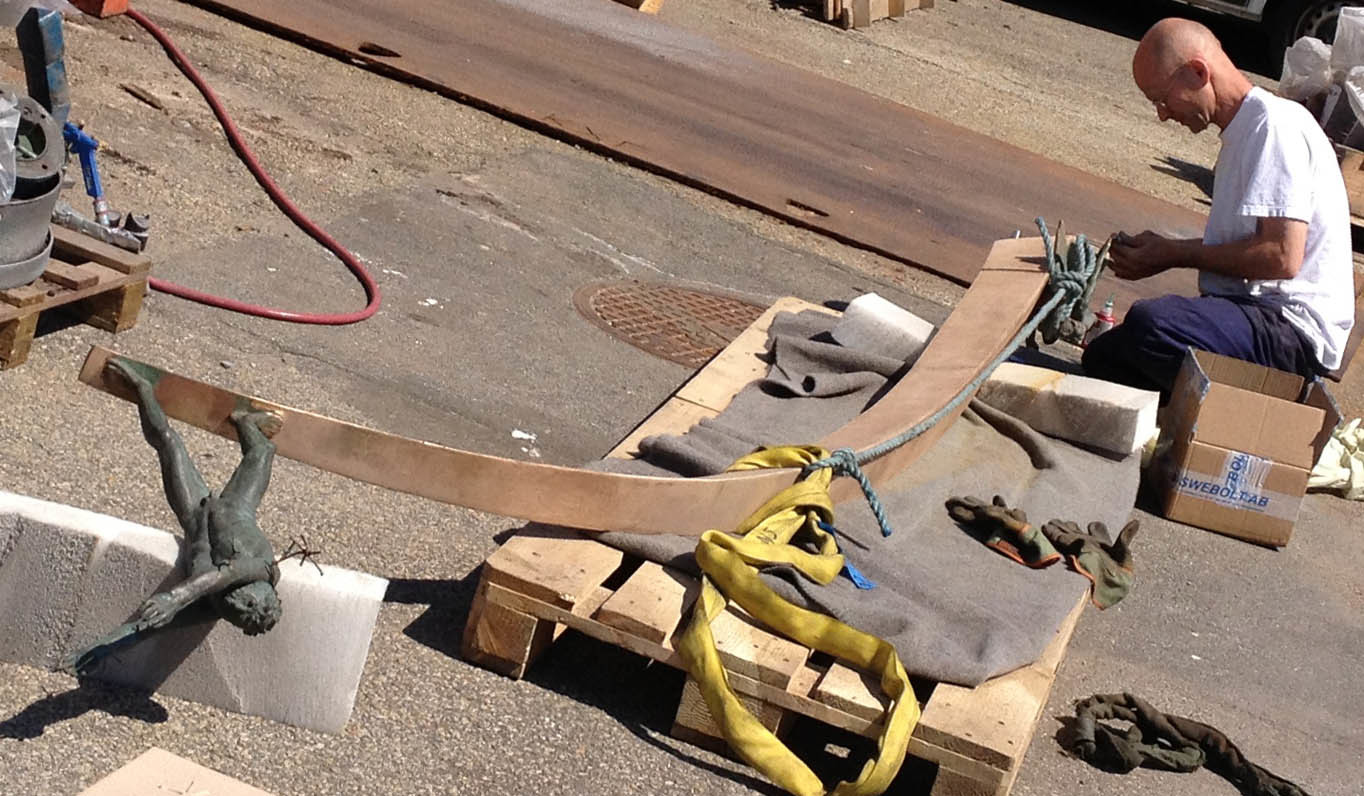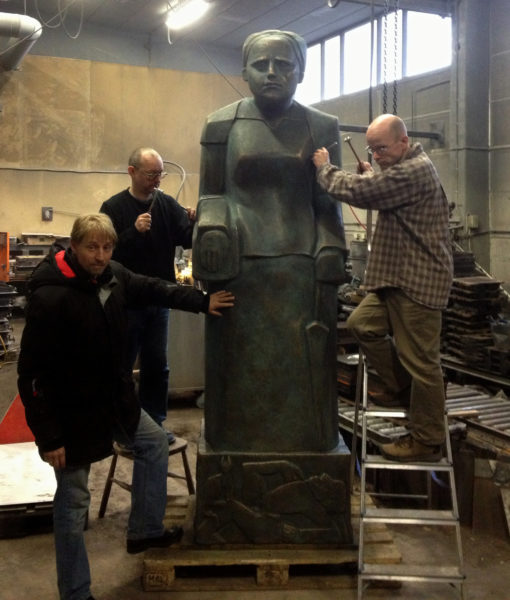 The sculpture "Kisamor"
"R.F. Berg" by Edvard Trulsson
Cast in bronze in the mid 1900s at Rosengrens'.