Handpicked crystals
Each glass crystal is engraved in Rosengren and Nilsson's premises located in Vintrie, Skåne. Here the crystals are handled under careful checks and in advance. During manufacturing each engraving is examined and approved manually before delivery. This is to always be able to guarantee you an abundance of detail and really great quality!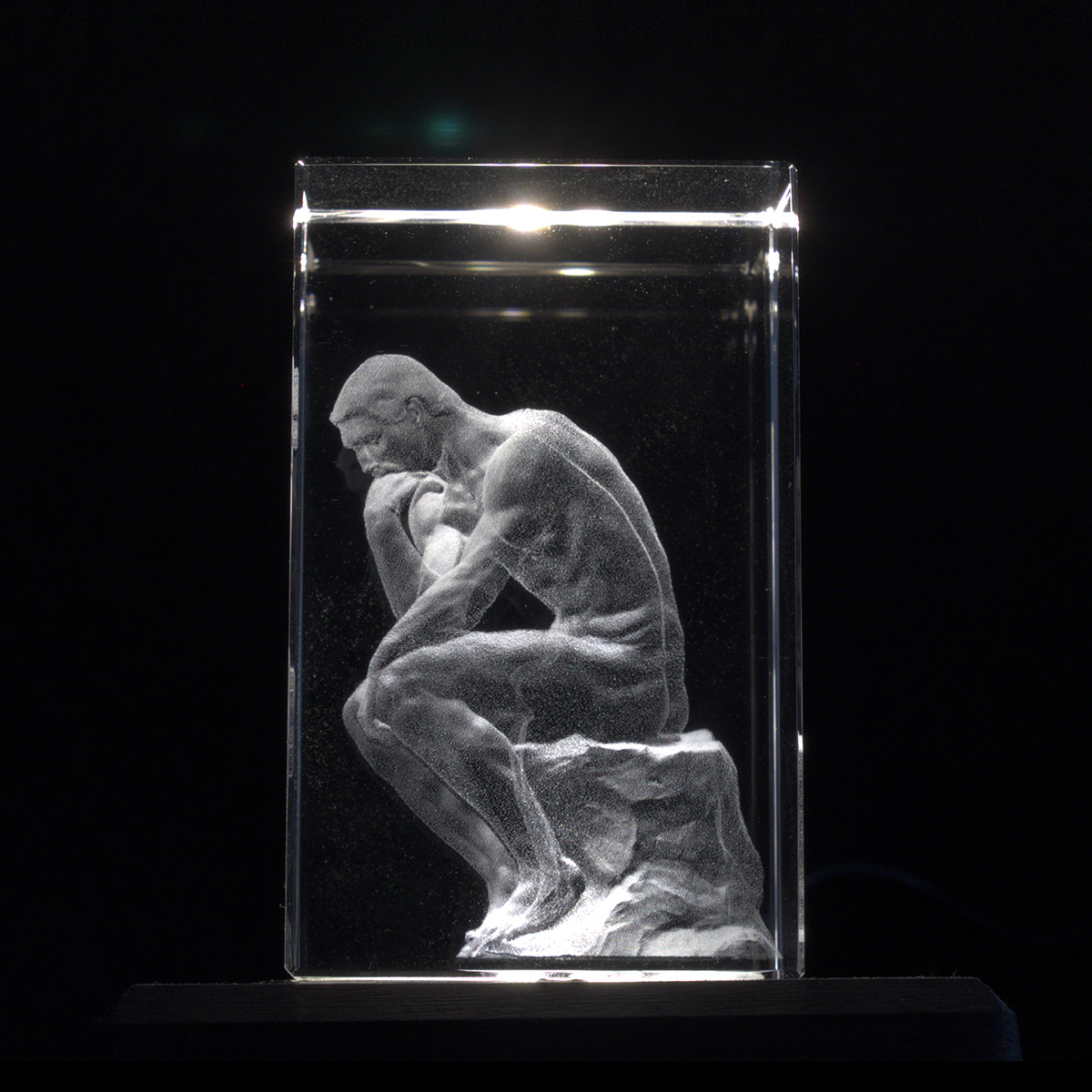 How it's made
Based on the motif that you send us, a 3D model is created which is used as a basis for the glass engraving. The optically pure crystal is then engraved by a powerful laser. The laser beam causes a small damage to the glass, which occurs as a result of a precise increase in heat at one and the same point in the crystal. This method is repeated from a few thousand to several million (!) times, from which a three-dimensional motif in the crystal finally emerges.
Choose the right picture
Not sure how to take or choose the best picture for laser engraving? Check off our checklist before you send the picture to Crystal Sweden!
✔ Take a new or choose an existing picture of your desired motif.

✔ Make sure the picture has a clean background, great sharpness and no reflexes.

✔ The image has to be at least 500 pixles wide or high, 500 kb or 0,5 MB. But can gladly be bigger!

✔ The file format should be one of the following: jpg, png, tiff, heic, pdf. Vectorized image in ai or svg. 3D file, stl or obj.

✔ Note! Pictures taken in backlight does not work for crystal engraving.

A short instruction video
In the video below, you cand find out more about how a laser engraving in 3D is done – step by step.