Handpicked crystals
Each glass crystal is engraved in Rosengren and Nilsson's premises located in Vintrie, Skåne. Here the crystals are handled under careful checks and in advance. During manufacturing each engraving is examined and approved manually before delivery. This is to always be able to guarantee you an abundance of detail and really great quality!
Order your personalized crystal glass directly in our online shop.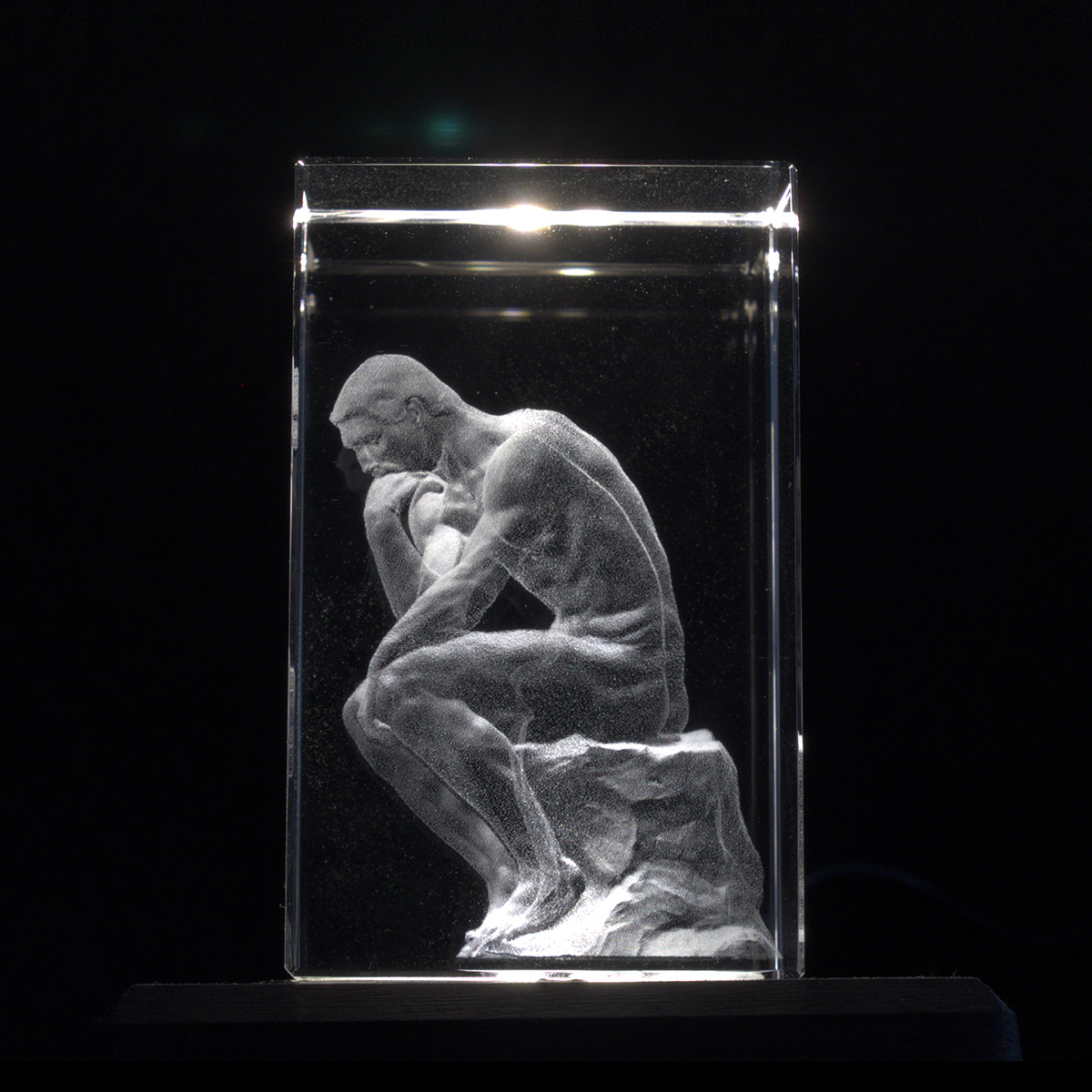 How it's made
Based on the motif that you send us, a 3D model is created which is used as a basis for the glass engraving. The optically pure crystal is then engraved by a powerful laser. The laser beam causes a small damage to the glass, which occurs as a result of a precise increase in heat at one and the same point in the crystal. This method is repeated from a few thousand to several million (!) times, from which a three-dimensional motif in the crystal finally emerges.
A short instruction video
In the video below, you cand find out more about how a laser engraving in 3D is done – step by step.

© Rosengren & Nilsson Group · All content protected by international copyright law. We use cookies – read our privacy policy.