Visualizing
We are able to create 3D-visualizations based on drawings, CAD-files or sketches. Thus, we create virtual environments and objects that do not exist in the real world.
There are many advantages of presenting such visualizations, as this method enables you to view what e.g. a product looks like with different colours and textures in a certain environment. The product may appear as a rotating model on the Internet or as an image in advertising.
. 
Architecture
If you send us a CAD-drawing or, for example, a file with a 3D-scanned object, we will make a file conversion for the game software engine Unreal. It may be a sketch or an idea of ​​something that you want to preview in a digital visualization before the real object is created.
The models are converted into the format best suited for the game engine, usually FBX-format.
After the 3D-objects have been inserted into the software, material is placed upon them. This is when they are given structure, colour and are beginning to feel like real things.
Different viewing modes of a scene in Unreal.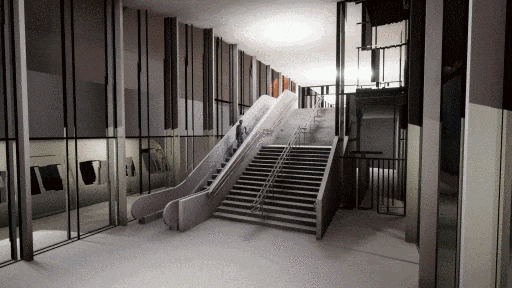 Watch an example of a 360° view of a part of a metro station created in Unreal.
Digital museum
One option may be that you present us an object to be 3D-scanned. The object will be represented as a digital 3D-model which can be furnished with material and texture and then placed in a specific environment.
Lighting can be changed in various ways – perhaps night- or daylight. It is also possible to create interactivity with models where, for example, an information box opens when you click something.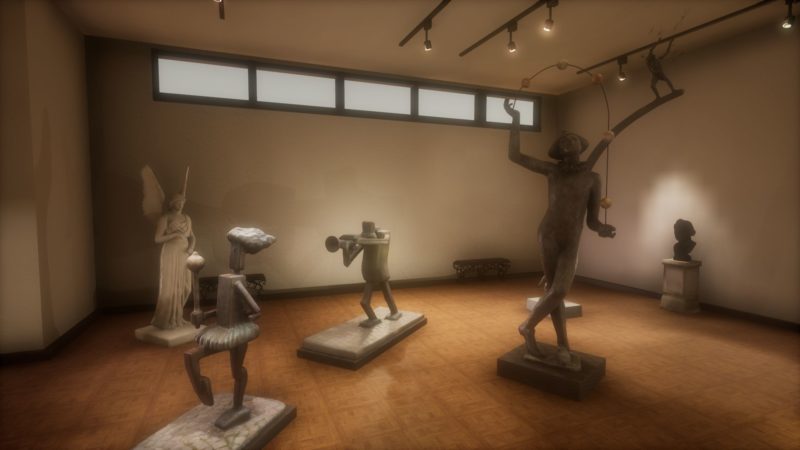 Sketch commissions
Sometimes you may need a more spatial presentation of an idea or object than an ordinary two-dimensional image can provide. Moving around a virtual object or wandering inside a digitally created building can provide you with an alternative overall picture of what you want to show.
This might be a good way to present a formation in the public space.
If needed, we are able to reduce the size of a 3D-model file to make it more manageable.
In those cases we use the Zbrush software.
When an object has been 3D-scanned, the mesh (the structure of polygons building up the object) may have become too dense and therefore needs to be rebuilt.
Zbrush reduces the number of polygons (the squares or triangles in the "grid")
using the program's "remesh" feature.
---
Examples of a working method transforming a sculpture into a 3D-object.
| | |
| --- | --- |
| | |
| 1) The artist drew directly on the sculpture according to what he wanted the finished surface structure to look like. | 2) The sculpture was 3D-scanned and converted to an editable 3D-object. |
| | |
| 3) The artist's surface structure was then created on top of the scanned and converted 3D-object which was later remodeled by hand in a 3D-software – in this case 3DCoat. | 4) The result was tested in yet another program (Blender) and thus, we were able to get a clearer picture of and visualize how it would look like rendered. |
If we are provided with a good quality 3D-drawing, visualization can go relatively fast!
A model or an image can be placed in an environment and then rendered as a movie.
Watch an example in the movie-clip above.
---