Signs for public places
Signage for parks, squares, streets and countys – you name it! We at Rosengren & Nilsson help you create signage for all types of public environments. For us, it is important that the signage fits the intended environment. Therefore, we'll leave the creation of ideas to you! You choose the shape, material and motif – we create it.
Signposts
Help your visitors find their way through neat, clean and clear sign posts. Our signposts are durable and maintenance-free, so that you won't have to worry about bad weather. We mainly cast signposts in aluminum, powder coated based on your wishes. You can also get hand painted details on your signposts.
Street signs
Street signs that reflect the characteristics of the building, street or surroundings also help to enhance the charm of the place. A neat way to do this is by matching street signs with the signsposts and information signs. That way, you can create a red thread through the county, the park or on the farm.

We leave the choice of material, shape, color and motif to those who know the place best – you!
Information signs
Aluminum signs are usually powder coated, after which the text is polished to highlight the natural color of aluminium. The signs can also be anodized or lacquered, as well as hand-painted based on your wishes for motif and color. The most common surface treatments of bronze signs are brown patination and green patination. These surface treatments give a neat and durable result. If desired, the signs can also be brushed, painted or blackened.
Reliefs
För att ge skylten mer liv kan man addera en relief som skapar 3D-To give the sign more deep, you can add a relief that creates a 3D effect. Reliefs can either form entire signs or serve as a complement to text signs. To shape and cast reliefs, either an original or a finished model is required. If you don't have any of that, we can help you produce models through Computer-Aided Design (CAD) preparation.
Letters
We also cast letters that can be applied to, for example, walls, stone or facades. The letters were mainly cast are in bronze and aluminium. Some of our standard fonts are available with fixed studs on the back which make it easy for you to attach the letters.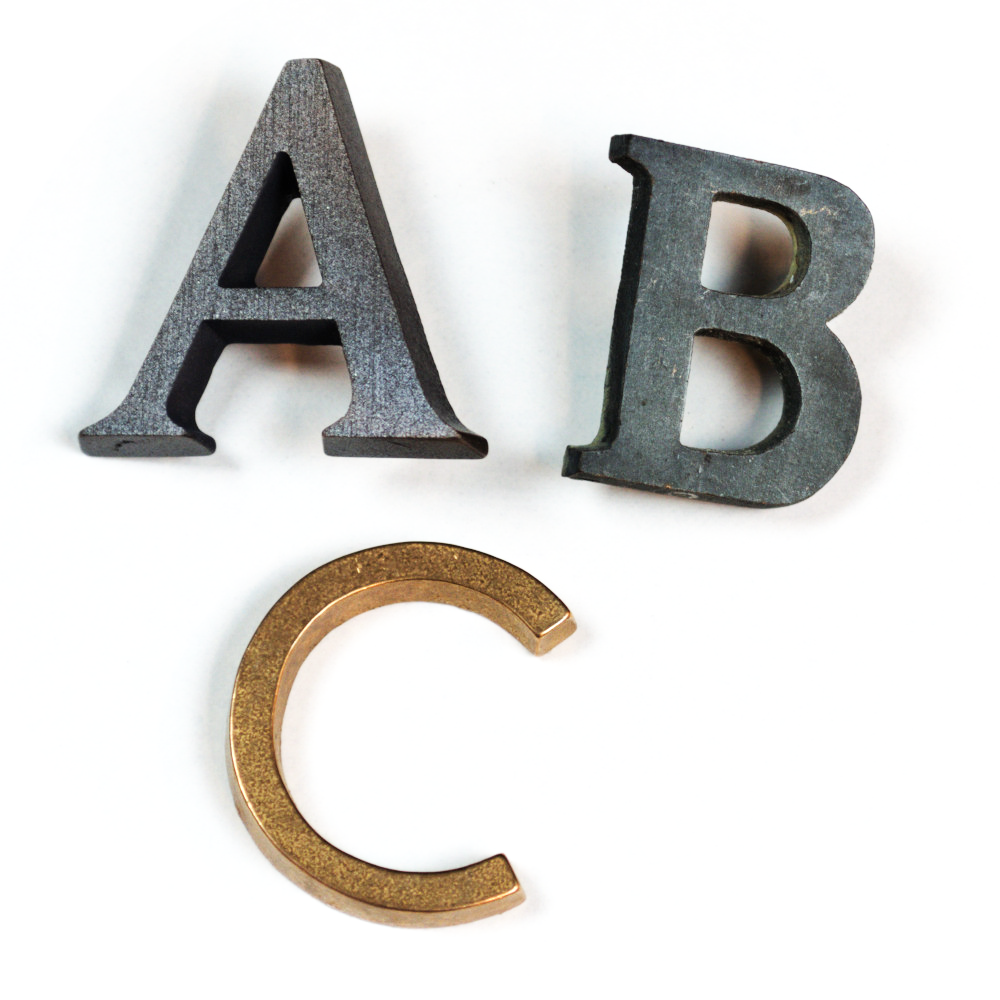 Got all the tools you need?
Make sure you have all the tools needed for mounting letters and smaller signs. To spare you time, we have collected the most common tools in one place. Click the button to access our tools!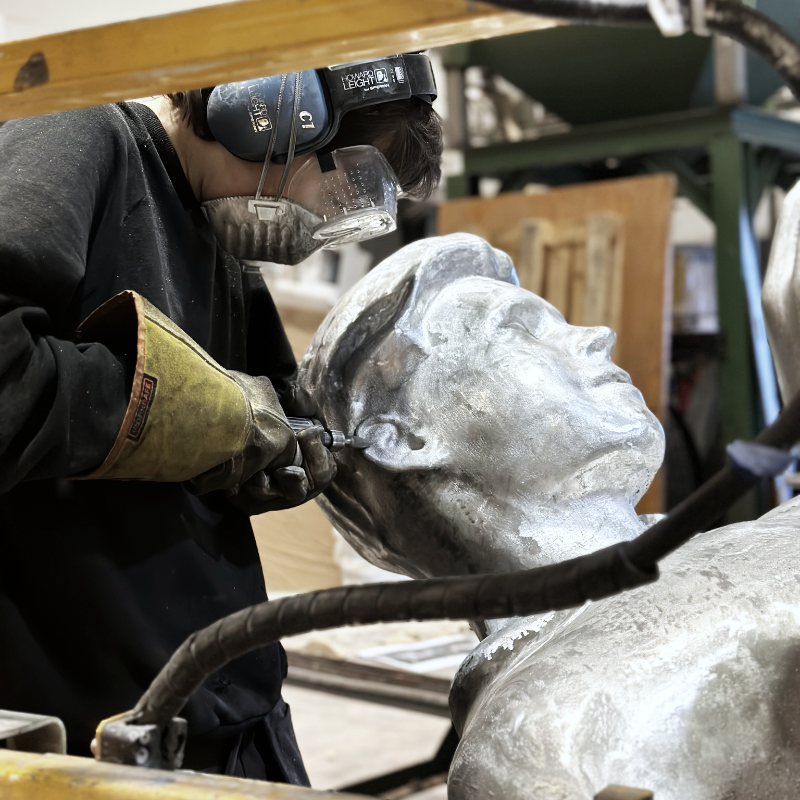 Public Art
Top the public environment with art pieces that matches your public signs. We have more than 110 years experiences of casting public art in bronze, aluminium and brass.
Read more about our art foundry here!
Contact us
Interested in ordering signs? Send us a message below. Please clarify what type of sign you want, as well as whether it concerns a standard model or a specially adapted design. We'll get back to you as soon as we can!